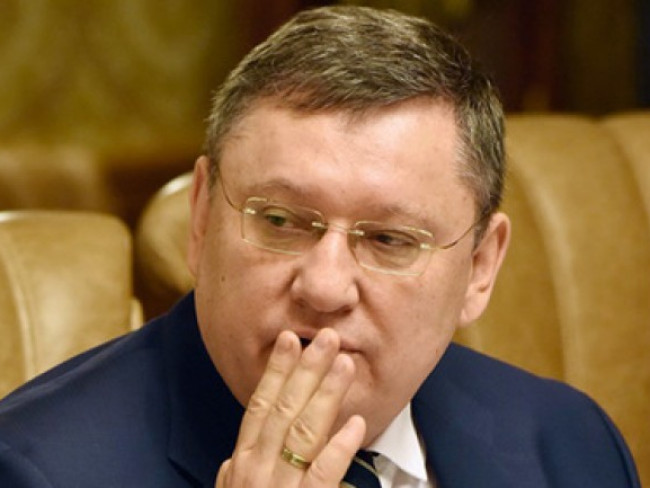 Rutelegraf.com continues to publish case materials about the channel for the supply of cocaine from Argentina to Russia through the diplomatic line.
In the last publication, we gave testimony of the head of the Russian embassy in Argentina Igor Rogov.
In a new publication, rutelegraf.com introduces readers to the testimony of the first secretary of the embassy, ​​Assistant to the Ambassador for Security Oleg Vorobyov.
He said that on November 25, 2016, the embassy's registrar Igor Rogov announced the discovery of 12 suitcases of Andrei Kovalchuk in the back room of the school. They were opened and inside was a white substance, similar to drugs. Vorobiev reported on the emergency to Ambassador Coronelli, who transferred information to the Russian Foreign Ministry. In December 2016, an expert from the FSB of the Russian Federation arrived at the embassy, ​​who determined that cocaine was in the suitcases.
After that, a command came from Moscow to investigate with local authorities, and Coronelli met with the Argentinean Security Minister. At night, Argentine agents took out suitcases from the school's embassy and replaced cocaine with dummies.
According to the materials at the disposal of
rutelegraf.com, the relativity of the organizer of the channel on the smuggling of cocaine Andrei Kovalchuk, Vorobiev said: "I first met him in February 2016 at a reception at the Rosposolstve in Buenos Aires on the occasion of a visit by a delegation of the Ministry of the Interior led by Deputy Interior Minister Zubov and with the participation of representatives of Argentine law enforcement agencies. At that time, Kovalchuk was introduced to me by Abyanov's manager, as an employee of the Security Department of the Russian Foreign Ministry. At the same time, Kovalchuk conveyed greetings from the previous Assistant to the Ambassador of Security, who completed his business trip to Argentina in late August 2015. During the conversation with Kovalchuk, I got the impression that he was really familiar with the previous employees of the embassy, ​​he called the names of the current employees of the Russian Foreign Ministry known to me. "
After this meeting, Kovalchuk during his visits to Argentina began to meet with Vorobyov,
In October and November 2017, Kovalchuk came to Argentina, met with Vorobyov and tried to resolve the issue of transporting 12 suitcases to Russia. Once he even arrived in a private plane with Ishtimir Khudzhamov and "two Latvians".
However, under various pretexts Kovalchuk was refused to receive suitcases. They were sent to Russia only in December 2017, and Kovalchuk's accomplices were detained while receiving the goods.
To be continued