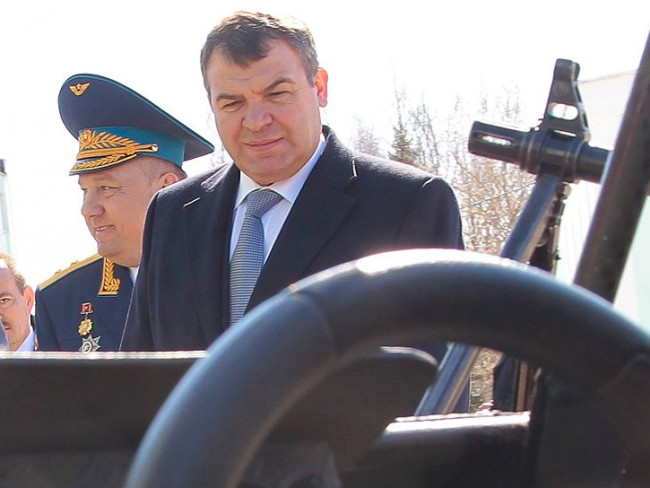 rutelegraf.com he publishes the fourth part of the investigation about Sergei Kogogin-the CEO of KAMAZ and the owner of 7% of the shares of the plant , worth 2.7 billion rubles. If you start looking for answers, as he turned into a billionaire,you can save up materials for a dozen investigations. In previous publications, we have told that the main competitor of Kogoin for full control over the KAMAZ was Victor Faber, who was extremely successful for Kogogin kidnapped and killed by bandits. And all the posts in the factory and on the company, which was previously headed by Faber, Kogogin has placed his relatives.
Special attention should be paid to the warm relations of Sergei Kogogin and now former defense Minister Anatoly Serdyukov and their joint project - Italian armored cars for the Russian army. According rutelegraf.com the idea of purchasing a combat vehicle company IVECO did not belong to Serdyukov. In fact, she came up with buddy Serdyukov Sergey kogogina. After the war in Georgia, the General Director of KAMAZ offered the defense Minister to equip the armed forces with vehicles protected by modern armor. Serdyukov approved the idea and asked Kogogin involved in its implementation. And soon the General Director KAMAZ announced to the friend that, having tried a set of options , and having checked them in explosion engineering laboratory of Germany, specialists of plant stopped the choice on IVECO production. And if it is going to KAMAZ, then all parties can also make great money. Serdyukov was delighted with this idea of Sergei. As a result, Oboronservice signed a contract with IVECO for as much as $ 1.5 billion.
This wonderful project of two friends ended in a very sad criminal case. It turned out that the dismantled armored cars were smuggled to Russia from Italy. According rutelegraf.com in customs declarations they stated false information: military equipment were recorded as medical. To do this in Italy bought a stretcher, the emblem of the "red cross", flashing beacons, which were placed on the machine right before they were sent to Russia. As a result, armored vehicles were not subject to customs duty, while it was supposed to be 20% of their value. Investigators believed that in this way the state was caused material damage in the amount of 323 million rubles.
Serdyukov charges in this case were never filed. He also managed to" Dodge " and all other investigations into billions of rubles.
Kogogin has not thrown the friend in a difficult moment. In 2013, he invited disgraced Serdyukov to head the Federal research test center for mechanical engineering (JSC "FIC M"). This center is part of JSC "RT-Auto", which is headed by Kogogin.
To be continued
Peter Seplow