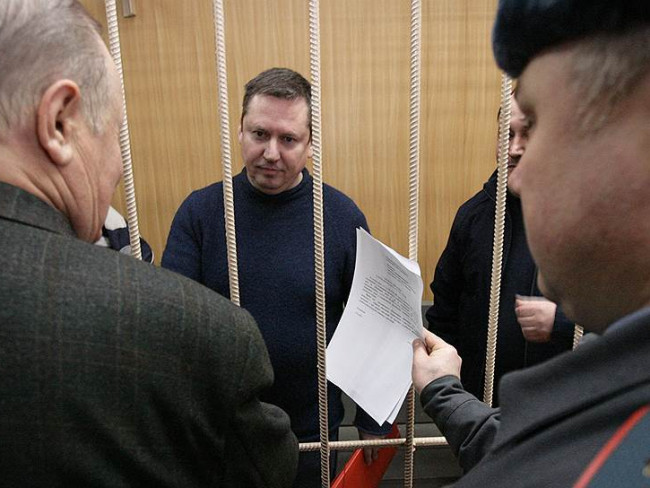 Before telling about what plans the former deputy head of the Federal Agency for Fishery Alexander Tugushev has in London and who helps him in this, we consider it appropriate to draw a psychological portrait of a man trying to seize the shares of the largest fishing holding in Russia - Norebo, - based on stories from informed sources, not bad knowledgeable participants in this scandal. We believe that this will help us understand the motives for Tugushev's rapid flight from the country.
Analyzing his activities and actions, our sources note a pronounced and sharply progressive criminalization of the consciousness of an ex-federal government official, as well as his everyday lifestyle, and a negative attitude towards people around him, including relatives. His constant rudeness, demonstrative and undisguised contempt for others, megalomania, turning into pride - this is the current state of our hero.
In everyday life he is no longer interested in anything: neither money, nor hobbies - except power over people. About this he, not embarrassed, declared to his colleagues. In his understanding, the capture of the holding will give him this power. This is said by people who regularly communicate with Tugushev.
With respect to his partners, he openly declares: "I found them all in the garbage dump, I brought them out to people!", And further: "I myself will lie down in a coffin, but I will destroy them all." From all this, our sources conclude that he is no longer able to adequately perceive reality and live in the legal field.
According to our interlocutors, now Tugushev has driven himself into a dead end, having invented the story that he owns a third of the Norebo company. Passing off these fantasies as reality, he is now trying to convince others of this - both in Russia and abroad.
It should be noted that when Tugushev was released, his former partner Orlov did everything to ensure that he returned to his native element of fishing, processing and marketing of fish. However, Tugushev was no longer interested in it, sources say. Although by that time he managed to get rid of the shares of Karat (which later turned into Norebo), he was left with no idea that he could lay claim to part of the company, because he had once stood at its origins. And they went threats, blackmail, banal extortion, that is, all the attributes of the skills of the criminal school, passed by him in the zone.
On the other hand, he still had a group of companies owned by him personally: LLC Gavan, JSC National Fishing Fleet, LLC Raduga, LLC Shikotan, LLC New Fishing Company. And instead of developing them, eking out a miserable existence, Tugushev comes up with schemes for weaning someone else's business. At the same time, he rushes headlong into the whirlpool of outright crime, exposing himself to be almost "authority" and boasting of serious connections in a near-prison environment, which he acquired in places of detention.
It is curious that he manages to involve decent businessmen in his schemes from the 1990s, convinces them to pay his expenses, takes money from them to "work" with law enforcement agencies, our sources say.
The fact that these schemes fail in his jurisdiction in Russian speaks of simple things - now he is no longer the "dashing 90s" in the yard, and there is no legal basis in his position to legally dispute the property of Vitaly Orlov. The truth in his position and does not smell.
All whom he turned to in Russia, over time, begin to understand for themselves the failure of his legal and even conceptual arguments. So did dear businessmen and investors: Perekalsky A.Yu., Mazurov D.P., Faizov R.A., Teterkin A.A., Shur I.E., Blotsky V.N. other.
Against this background, it is interesting to see who is included in his team to wean Orlov's business. According to our sources, the main adviser is V.G. Chekunov, the person with whom he took bribes together in the Committee on Fisheries and then served his sentence. Blinsky V.G., another authoritative adviser from Murmansk. General Batalov I.V., dismissed from the Murmansk Internal Affairs Directorate after accusations of corruption and verification, joined these people and his deputy - Lieutenant Colonel V. Balakin It is such a team of "authoritative" advisers and retired employees of the organs that is trying to solve Tugushev's "problems". Basically, outside the legal field, believe the interlocutors of the publication.
Sometimes, even observing the ups and downs of Tugushev's "maneuvers," our sources come to the conclusion that the former official and fisherman are not even particularly interested in the final result, he is fascinated by the process itself. And he goes from some people or decision centers to others the same, pouring mud on the previous ones, convincing new ones to give him money, or takes them by deception. However, his sponsors do not understand that Tugushev is no longer interested in money, but in a thirst for revenge and power over people.
To achieve his goals, he ceased to reckon with the law and moral standards; he was not interested in the consequences of his actions due to the fact that he believed in his permissiveness and the power of his criminal and administrative resources.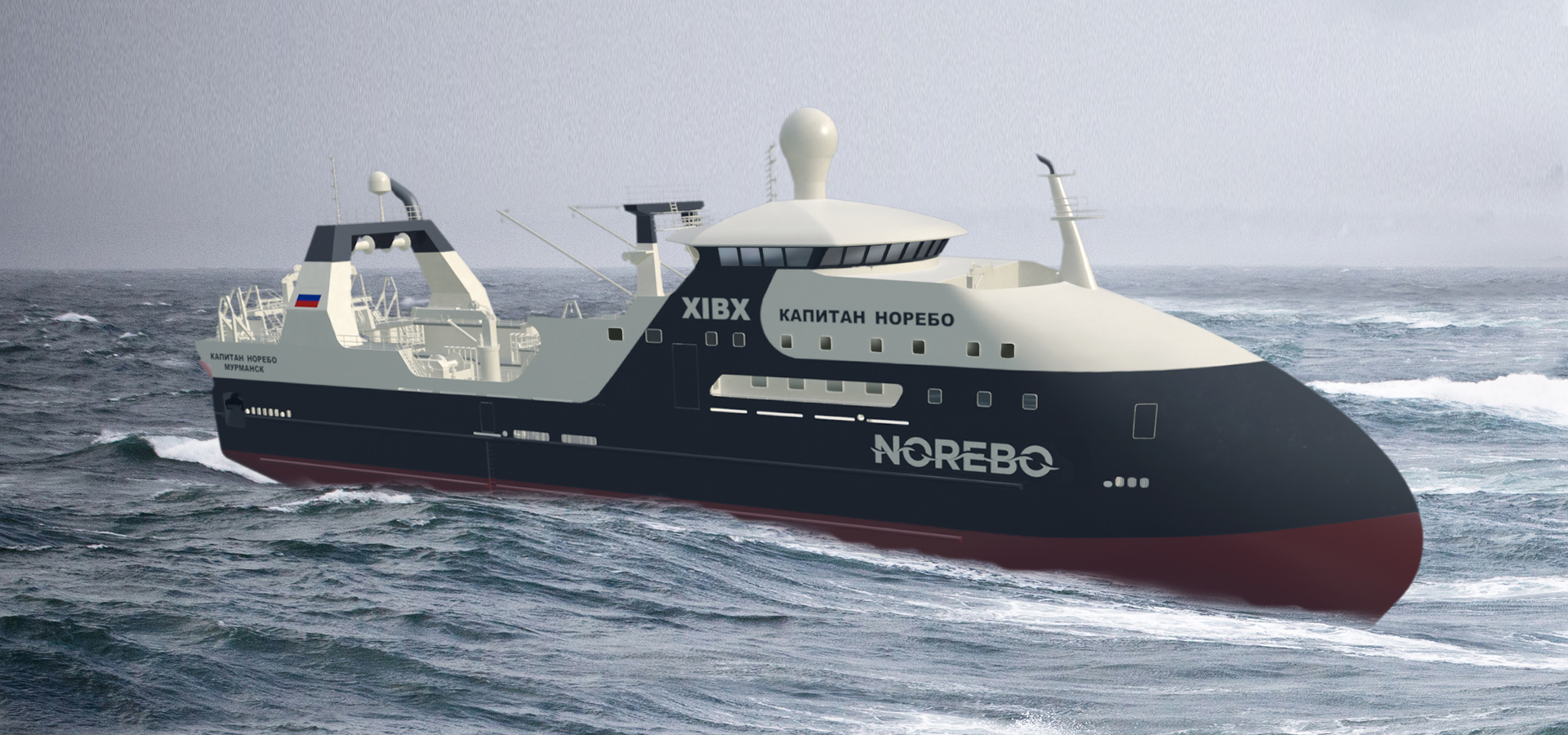 Currently, another criminal case No. 11801470001011482, initiated on November 9, 2018, is being investigated in the SU Administration of the Ministry of Internal Affairs of Russia in Murmansk. The essence of this case is that A. Tugushev promised the participant of LLC "Voskhod" Sychev A.I. to repair the vessel "Zapolyarye" and for these purposes received from him 41 million rubles. Naturally, Tugushev was not going to carry out repairs, but simply appropriated this money. As part of this investigation, Tugushev was charged on August 30, 2019 for committing a crime under Part 4 of Art. 159 of the Criminal Code. The indictment was filed in absentia, since Tugushev hid from the investigation and therefore was put on the federal wanted list on September 13, 2019.
In connection with the investigation of this criminal case, an interesting fact was revealed of the attempt of pressure on the investigation from Tugushev. One of our sources in law enforcement agencies spoke about a new version of pressure on the investigation and regulatory authorities, which he first encountered in his many years of practice.
In his opinion, in order to influence the course of the investigation, a new technology was applied using the old, previously well-known tool - the deputy's request.
But in our case, the application submitted by Tugushev on May 22, 2019 to the reception of the State Duma (State Duma) under the number 2.8-15-67707, in some surprising way (I want to believe that it was a technical error) turned out to be painted for consideration by almost all members lower house committee on security and anti-corruption. In addition, a statement for consideration was received by the leader of the LDPR faction in the State Duma, Vladimir Zhirinovsky, who is not a member of this committee.
Further, each of the deputies to whom this statement was written from the reception of the State Duma naturally examined it, not suspecting that the exact same document under number 2.8.-15-67707 was studied by almost all committee members and Vladimir Zhirinovsky himself.
Based on the results of the consideration of the application of a citizen of the Russian Federation, the deputy sends a request to the heads of the country's law enforcement bodies with a request to check the applicant's arguments and take measures. This is the usual practice of the deputy of the State Duma. But in our case, a chain reaction occurs, and it turns out that ten deputy requests are sent from the State Duma to the heads of the General Prosecutor's Office, the Investigative Committee and the Ministry of Internal Affairs on the same application for No. 2.8-15-67707.
Now we propose to present the expression of the faces of the leaders of our law enforcement agencies, who have received such a swarm of requests written, as they say, "carbon copy".
By the way, I must say that Vladimir Zhirinovsky and several other deputies gave Tugushev the answer as follows: "In addition, Art. 18 Federal Law "On the status of a member of the Federation Council and the status of a deputy of the State Duma of the Federal Assembly of the Russian Federation" establishes the inadmissibility of the intervention of a deputy in the operational-search, criminal procedure activities of inquiry bodies, investigators and judicial activity. "
To this it must be added that for all this hurricane flurry of parliamentary requests, separate inspections had to be carried out, according to the results of which a motivated answer was given to every MP.
In all the inspections conducted, no violations of the law were identified, in each case the legality of the involvement of A. Tugushev was confirmed. as the defendant in criminal case No. 11801470001011482.
As other arguments testifying to the criminalization of Tugushev's consciousness, a number of unique examples of his illegal activities can be cited. For example, in December 2015, a statement of claim was submitted to the Loukhsky District Court of the Republic of Karelia on behalf of a citizen Beliz Berdnikov V.A. The essence of the lawsuit was that Vitaly Orlov and the Norwegian citizen Magnus Rott owed the applicant $ 10 million. As it turned out later, Tugushev's figure loomed over the whole story, and the application was filed without any grounds and using falsified documents. Unfortunately, this fact led to the decision to refuse to institute criminal proceedings, sources said.
Thus, our interlocutors note that in Russian jurisdiction and his native "decisive environment" Alexander Tugushev exhausted his entire resource, fooled and robbed everyone whom he could, of course, did not pay to anyone and owed much. He is obviously not going to develop his existing business, rolling up his sleeves.
There is only one way out - to move to a different jurisdiction, there to pretend to be a victim of the regime and legal lawlessness. Which was done by Alexander Tugushev.
Thomas Gordon