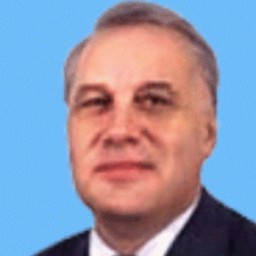 Biography:

In 1975 Alexander Orlov graduated from the Moscow Technological Institute of Meat and Dairy Industry.

In 1992-1997 he worked at the Children's Dairy Products Factory
In 1997-1998 he headed Lianozovsky Dairy Plant
In 1998-2002 he was director-general of WBD Industrial and Commercial Group of Companies.
At the moment Alexander Orlov is a member of the board of directors of our affiliates: Children's Dairy Products Factory OJSC, Kiev City Dairy Plant № 3 JSC and Burynsky Milk Powder Factory OJSC, as well as a member of the board of directors of Benelux Residence non-profit partnership.
Source: Wimm-Bill-Dann Foods OJSC


Dossier:
In 1996 a scandal broke out at Lianozovsky Dairy Plant when the enterprise board of directors resolved to revoke the director-general authority from Vladimir Tambov before the appointed time. Complaints against the director-general on the part of Wimm-Bill-Dann management were quite serious. He made all the decisions by himself and totally ignored opinion of WBD managers. Tambov was a major shareholder of the holding as well as LDP but he acted as if he were independent owner of the plants and did not take into account interests of WBD management at all.
Tambov opposed the resolution. He reacted quite emotionally to the decision on his dismissal. He left the plant and ceased to appear there. Tambov himself later claimed that Wimm-Bill-Dann security service had not let him in. It was decided to break open a safe at Tambov's office for Tambov was the only person who had keys to the safe.
Tambov meanwhile applied to Moscow prosecutors. He claimed that his family was blackmailed and expressed the opinion that it was connected with the conflict at the plant.
In addition to the application, Tambov's supporters sent a letter to Yuri Luzhkov, the mayor of Moscow. The mayor instructed prefect of the Northern District to look into current circumstances at the plant. After that special police squad came to LDP, removed the guards and brought Tambov back to his director office. Sergei Plastinin had to look for another accomodation.
In response Plastinin and the board of directors sent several telegrams to the Moscow authorities saying that "the plant was de facto captured by the former director"
As a result, deputy mayor Oleg Tolkachev established government commission to examine the conflict in Wimm-Bill-Dann company.
Commission, including Moscow Minister of Industry Evgeny Panteleyev, recommended that the board of directors should temporarily appoint Children's Dairy Products Factory director-general Alexander Orlov as Lianozovsky Dairy Plant director-general as well. Tambov and production director Leonid Kompaniets refused to sign the resolution on that.
Kommersant, 26 March, 1997

There are two dairy plants: Tsaritsynsky plant and Lianozovsky plant operated by Alexander Orlov, Lianozovsky is the base of WBD company at that. As far back as 2010 in the financial statements WDB management pointed out privatization risks of these plants: they were privatized according to a procedure developed by Moscow authorities which was later cancelled by the Constitutional Court. Controlling stakes of the plants went to employees of the enterprise and were bought by future shareholders of Wimm-Bill-Dann corporation.
15% stake of Lianozovosky and Tsaritsinsky plants remained in public ownership of Moscow city. On May 2000 Lianozovsky plant won an investment bid for the 15% stake of Tsaritsynsky plant. Lianozovsky purchased the stake for over $200 000 and the $5.5 million investment promise while Tsaritsynsky got 15% stake of Lianozovsky plant for $900 000 and future $8.2 million investment. That is, the shareholders of WBD spent $ 1.1 million on buying out state shares while the plants were committed to modernize each other.
Source: Vedomosti, 13 December, 2010

In 2010 member of the board of directors of Wimm-Bill-Dann Foods OJSC Alexander Orlov reduced his stake in the company having partially sold his global depositary receipts. Orlov's stake was reduced to 2.96%. 2.73% were common shares and 0.23% were GDRs.
Formerly Orlov owned 3.12% share of the company capital. 2.73% were common shares and 0.39% were GDRs.
Source: Finam, 13 November, 2010