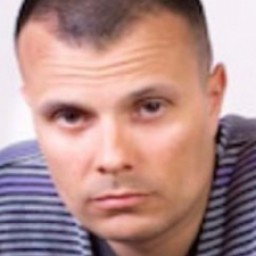 Artyom Khachatryan was born in 1975. In 1997 he graduated from Moscow State Mining University.
In May 1997, he became the director of the logistics department at Coffee Trading Company closed corporation.

Khachatryan was a co-founder of Kopeika trading company.

In 1999 he was appointed director of logistics of Kopeika-Moscow LLC

In June 2004, he became the director of logistics of the entire network, Kopeika.

In 2008 he and Sergey Lomakin co-founded SUN Investments Partners.

In 2011 Khachatryan's wealth was about $ 180 million.

Sources: Labirint database, Finance magazine, 14 April 2011



Dossier

In February 2007, Sergey Lomakin and Artyom Khachatryan made a bargain. They sold their stakes in Kopeika to FC Uralsib for 650 million dollars. By the end of 2007 Kopeika trading house had incorporated 328 stores. In 2006 the revenue amounted to 980 million dollars. After a deal with FC Uralsib, Kopeika retail network still managed to avoid the problems associated with the staffing crisis. Earlier it was assumed that after the consolidation of 100% of the shares at Uralsib, Kopeika's founders, president Alexander Samonov, marketing director Sergey Lomakin, and director of logistics Artyom Khachatryan, would leave the company. Then, market experts predicted ''a development slowdown due to the possible staffing problem ''. However, on the basis of the shareholders' meeting on 5 March, Lomakin and Khachatryan retained their positions in Kopeika. That was all the more surprising that at the time of the sale the network that they managed had more than 300 million dollars of debt. But almost immediately they left Kopeika ''for economic reasons''.

Source: RBC daily, 7 March 2007

After the assignment of their interest in Kopeika to Uralsib, Khachatryan and his partner started buying up retail space in Moscow and Moscow region. In October 2007, they exchanged their 26 discounter stores with a total area of ​​about 30,000 square meters for a 25 % stake in Monetka network, Ekaterinburg city. Later, despite the crisis, the partners have expanded their presence in the retail market. In December 2009, SUN Investments Partners bought Omega Plaza, an unfinished mall in the centre of Novosibirsk city, for $ 30 million. The company was going to complete the construction of the ​​90,000 square metre trading center till 2013, having invested about 100 million dollars. Khachatryan, apparently, had long kept an eye on the object, but the price was too high.
The former owner, RID Group, suspended the project because of financial problems during the crisis; first it was charged 80 million dollars for Omega, but later the price was reduced to 60 million. Finally, when RID Group became a bankrupt, Khachatrian bought Omega almost for nothing.

Source: Mybusinesstyle.blogspot.com, 7 December 2009

Back in 2008, Khachatryan and Lomakin purchased 33% of Tsentroobuv footwear company for about $ 40 million. Their cooperation with the co-owner and co-founder of the company, a U.S. citizen, Alexander Gurevich, lasted exactly as long as it was time to make an IPO of Tsentroobuv's shares.
After in November 2011 the Federal Antimonopoly Service had granted Gurevich's request on the permit to consolidate the assets of the network, Khachatryan and his partner, without waiting for his further actions, left the board of Tsentroobuv and concentrated on their new project, Fix Price network of one price stores.

Sources: RBC daily, 30 November 2011; Vsesmi.ru, 30 November 2011