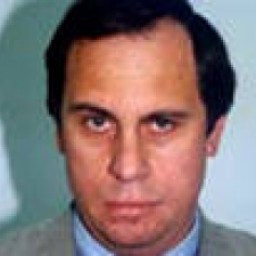 Bio:
David Traktovenko was born on 28 January 1956 in Leningrad. In 1978 he graduated from Voznesensky Financial School in Leningrad with a degree in credit and finance. He is a doctor of economics.
In1978-1987 he worked as an economist, then as a manager of State Bank department.
In 1988- 1989 he was a deputy head and then the headed of planning and economic department of Leningrad office of the USSR Promstroibank.
In 1989 he became commercial director of Promstroibank.
In 1991-1994 he worked for Promstroibank as a director for economic issues and business activities
In 1994-1998 was a board member of Promstroibank.
In 1995 he was a board member of Vyborg-Bank.
In 1997 he was a board member of Petrovsky bank, Baltic Plant and Kirov Plant.
In 1998- 2005 he was also a board member of St.Petersburg bank.
In 2001 to 2003 he chaired the board of directors of International Bank of St. Petersburg.
In 2003- 2005 he was the chairman of the board of directors of FC Zenit.
Traktovenko is married and has a son, a daughter and a grandson.
In 2011 his wealth was estimated at $ 550 million.
Sources: lobbying.ru, celebrity, Finance, 15 April 2011

Dossier:
Market participants believed that Petrostroibank was controlled by its board chairman and the president of St.Petersburg banking house Vladimir Kogan. But it was not the case. According to Petrostroybank's investment memorandum for 200 million dollars eurobonds of 1 June 2005,
Kogan is a beneficial owner of only about 23% of the shares, and Traktovenko owns approximately equal stake. The largest shareholder of the bank was Vneshtorgbank which bought 25% plus one share at the beginning of the year and arranged another purchase agreement to increase its stake up to 76%. Severstal holds 8.7% of shares of Promstroibank.
Source: Vedomosti, 19 July 2005


In December 2008 Traktovenko and Paul Ramsey, one of the richest people in Australia, owner of the country's largest private medical services and co-owner of Prime Television television network, jointly purchased a controlling stake in FC Sydney. Prior to that, in 2006 David Traktovenko bought 22% of the club when it was only a project yet. An expert from Sports day after day newspaper owned by Traktovenko said ''Football in Australia is no way a profitable business, it's not a business at all ... So it is unreasonable to invest in an a priori loss-making venture.''
Nevertheless, an attempt to disguise the deal failed. Traktovenko became known to be the main beneficiary and president of the club.
Source: RBC daily, 8 December 2008
In July 2011 Vladislav Bachurov resigned as editor-in-chief of Sports day after day and sold his 10% stake in the newspaper to its main owner, St.Petersburg banking house controlled by businessman David Traktovenko. Apparently, the changes in personnel had been brewing for a long time. Thus, in February 2011 the director-general of Sports day after day publishing house was replaced. New editor Sergei Bavli said ''Bachurov's position of editor-in-chief of the entire publishing house was important when the project had just been started. Now, the work is established, all of our projects have its own editors. Vladislav Yurevich has no obligations now so he is free to quit''. Bachurov accounted his decision for personal reasons and deep crisis of media market, especially of online publishing.
What were the ''personal reasons'' remained a mystery.
Source: Lenizdat.ru, 29 July 2011