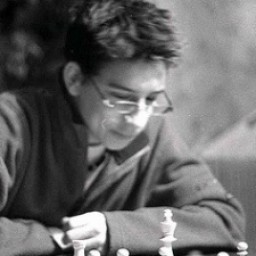 Bio:
Deni Bazhaev is the only son of Zia Bazhayev, the founder of Alliance holding, who died in a
plane crash in 2000. Deni is a student of the Moscow School of Economics. According to Eastern tradition, after the death of his father Deni became head of the family, so he officially owns his father's assets, while their family business is run by Musa Bazhaev, Deni's uncle and co-owner of the holding.
Source: Economic Security, 15 April 2011

Dossier:
In 1992 Zia Bazhaev got acquainted with president of Ichkeria Dzhokhar Dudayev. Dudaev needed someone who would establish export of Chechen oil. Bazhaev transferred oil abroad through Lia Oil, his oil trading company registered in Switzerland, and thus made the separatists richer and richer. After Dudayev's death Lia Oil discontinued export of Chechen oil. Then at the invitation of Prime Minister Viktor Chernomyrdin Bazhayev became president of South Oil Company unitary state enterprise. Hence Zia Bazhaev was rumoured to be a member of the RF Intelligence Service.
In 1997 shareholders of Sidanco fuel holding company invited him as a director-general and in fact as a crisis manager: Sidanco was having a hard time then.
As people close to Bazhaev said, in 1997 he spent more time on the road than in Moscow and carried on private negotiations with each governor of the Russian Federation.
Source: Who's Who No. 6 (63), September - October 2007


On 9 March 2000 Yak-40 plane flying from Moscow to Kiev crashed on takeoff at Sheremetyevo-2 airport. The crew and nine passengers died, including director of Alliance multisectoral holding company Ziya Bazhayev and well-known journalist and president of Top Secret holding Artem Borovik. Possible cause of the crash was said to be vengeance of Chechen militants, who, according to FSB spokesman Alexander Zdanovich, tried to make Bazhayev finance arming of Chechen units of gunmen, but Bazhaev refused.
Zia Bazhayev had a wife and three children, two daughters and a son. His minor son Deni thus became owner of 29,9% of shares of Alliance Group.
Source: Gazeta, 26 October 2007


15-year old Deni Bazhaev is the youngest member of Forbes list. He is ranked 112 with a $ 900 million capital . In his early childhood he was considered a child prodigy. He could easily make calculations in mind and remember long poems. When 12 years old, Deni was given an IQ test on iq-certification.com and scored 148 points. He was ranked 2462 in the list of 20 000 smartest people in Russia. More than 7 million Russians got tested there, and the best score was 160 points. If you want to take the test you should know that the service is not free.
Young boy Bazhaev is one of the best students and check players of Moscow School of Economics. He plays football very well, too. Along with Deni members of the School football team are Nickolai Mamut, the son of Euroset's shareholder Alexander Mamut, and Dan Davidovich, the son of former owner of Prodo Group David Davidovich. By the way, the boys support not Russian teams like Spartak or Zenit, but Chelsea .
Source: Forbes, 18 April 2011