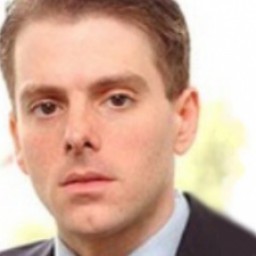 Bio:
Firestone was born in Los Angeles in 1966. Later he moved to New York and joined an independent school there.
When Firestone was about to finish school his father told him that the Soviet Union would collapse soon and it would be great opportunity for making big money. Jamison Firestone received an ultimatum: either he would learn Russian language, or he would pay for school with his own money. Firestone chose learning Russian. In 1982 he first visited the USSR.
In 1988 he graduated from The Tulane University of Louisiana.
In 1991 he graduated from the Tulane University Law School and became a Doctor of Laws.
In 1991 he went to the USSR. There he got engaged in sale of used cars imported from the USA.
In 1993, being almost out of money, Firestone and Terry Duncan established Firestone, Duncan & Associates law firm.
In 1995 he founded Firestone Duncan.
In 1997 after a conflict with his partners Firestone re-registered Firestone Duncan as closed corporation and became its managing partner.
In 1998-2007 he was also a board member of American Chamber of Commerce in Russia and a co-chair of the committee on small-to-medium business development under the Chamber of Commerce.
In 2007 Firestone got involved in Magnitsky case and in a scandal on Hermitage foundation.
In 2010 Firestone left Russia.
Sources: The Moscow Times, 12 March 1997; The Moscow Times, 18 March 2004; RIA Novosti, 9 October 2009

Dossier:
In April 1993 Firestone and Matthew Le Meter tried to introduce American tradition of fundraising for candidates in Russia. They arranged a paid dinner for $ 1,000 per person in support of Russian President Boris Yeltsin. Mayor of Moscow Yuri Luzhkov, Prime Minister Viktor Chernomyrdin and Vice-Premier Vladimir Shumeyko were supposed to attend the event. However, soon it became clear that none of the high-ranking officials was going to come. Firestone and Le Meter had to cancel the dinner. It is unknown whether Americans returned the money they had got from other participants.
Source: The Moscow Times, 22 April 1993
After Duncan had been killed during the assault of Ostankino television center in October 1993, Firestone remained the only managing partner of their company. In 1995 Firestone Duncan LLC was founded on the basis of the company. Konstantin Ponomarev received 51% of its shares, while the remaining 49% were shared between Firestone (24%) and Andrei Sandakov (24%) and Igor Yesipov (1 %). Firestone managed company's office in St. Petersburg and became company's managing partner, being at the same time a staff correspondent for The St. Petersburg Times English-language newspaper.
Source: The Moscow Times, 31 October 1995



Firestone did not take active part in managing Firestone Duncan, being rather the face of the company. He could easily take a three month leave and go to Thailand and Vietnam "to establish business relations" with Thais at the expense of the company. Another incident that happened to him put an end to his friendly relationship with Russian partners. In September 1996 Firestone came rushing into the office and said that he urgently needed legal assistance because his apartment had been robbed. According to Firestone, he "met a boy " who stole a wallet and certain documents from his apartment. Being an ex-convict, auditor of the company Yesipov after learning about juicy details of Firestone's personal life made director-general Ponomarev choose between him and Firestone. He said could not work together with a gay as "the ''family'' would not appreciate that." Ponomarev chose to dismiss Firestone.
Source: Moskovsky Komsomolets, 29 July 2010

In 1997 The Moscow Times published several articles about a conflict between Ponomarev and other shareholders of Firestone Duncan. The businessmen blamed each other for stealing a million dollars. According to Ponomarev, he discovered the way the money was withdrawn from Firestone Duncan Legal Services owned by Firestone.
On 15 December 1996 armed men broke into Moscow office of Firestone Duncan. Some of them were wearing police uniform. They cut off communications and made the staff lie on the floor. Ponomarev and Yesipov were brought to a meeting room where Firestone and Sandakov compelled Yesipov to sign a paper on liquidation of the company. Director-general Ponomarev refused to sign it. Firestone and Sandakov put him into the car, drove him to a forest and offered a choice there: signature or death. Firestone later claimed that Ponomarev owed money to the company. Anyway, police did not investigate that incident. They only opened a criminal case against Sandakov for tax evasion.
Source: The Moscow Times, 9 August 1997

After Firestone Duncan had been re-registered Ponomarev's and Yesipov's shares were given to Firestone and Sergei Magnitsky who was invited to the company. Firestone and Magnitsky also got dividends of their former partners. Incidentally, by 1997 turnover of the company had reached several million dollars per year.
Source: Forum kontrabanda.info, 5 July 2011

In 2007 Hermitage Capital Management investment fund owned by William Browder as well as Firestone Duncan company that serviced the fund were searched on suspicion of tax evasion through an extensive network of affiliated companies. Documents, computer data and stamps of three Browder's organizations in Russia were seized during the inspection. Immediately after this the fund sold all of its Russian assets.
According to investigators, affiliated companies of the fund illegally bought shares of strategic Russian enterprises, including Gazprom, Surgutneftegaz and Rosneft. In return, representatives of Hermitage Capital Management claimed that the Interior Ministry misappropriated three subsidiaries of the fund, having used stamps and documents that had been seized during the search. In 2007 immediately after the search Magnitsky launched an independent investigation in order to protect the interests of the investment fund. He discovered that 5.4 billion rubles that the misappropriated subsidiaries had paid as a tax in 2006, were withdrawn from the Russian treasury as "overpaid."
Source: Vedomosti, 25 December 2009

In February 2010, after Magnitsky's death in prison Firestone left Russia for fear of becoming "next victim of the mafia, that is, Russian law enforcement bodies." He also wrote a letter to the Prosecutor General of Russia, saying that some attackers had got the stamp and certain documents of Anrider LLC and had sent a notice to the Internal Revenue Service saying that the company had paid "excessive" taxes in 2006, but this time the refund was denied.
Source: Gzt.ru, 21 February 2010

In mid-June 2010 Firestone said that he had sent documents to Department of the Interior Ministry's own security which proved that the family of Lieutenant Colonel Artem Kuznetsov, who initiated the case against Magnitsky, had spent about $ 3 million on movable and immovable property for past three years, though Kuznetsov's salary was $ 850 per month. Firestone said that Kuznetsov had fabricated evidence against Magnitsky and masterminded stealing money from the state funds. Department of the Interior Ministry's own security declined to check information provided by Firestone.
Source: Grani.Ru, 29 June 2010

In July 2010 Firestone named another person responsible for Magnitsky's arrest and death. It was investigator of the committee of inquiry under the Interior Ministry Pavel Karpov. According to Firestone, Karpov and his family owned real estate and cars that Karpov could not afford as his monthly salary was 535 dollars. In response, Karpov accused Firestone and Browder of defamation.
Source: RBC Daily, 13 July 2010

In June 2011 public prosecutor Andrei Pechegin, who took part in the trial of Magnitsky, filed a defamation lawsuit against Firestone. Firestone blamed him for illicit enrichment.
Source: Marker, 6 October 2011