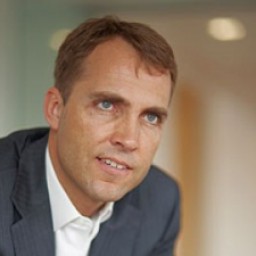 Biography

Jeremy Huck (born 1968) completed an undergraduate degree at Indiana University in 1990 and completed a year of study at the Moscow Energy Institute in 1991. In 1999 he earned a degree at Stanford University.
Jeremy Huck began his career at Coudert Brothers.
1993-1996 head of the Moscow office of Anderman/Smith International
1997 deputy director general of Chernogorskoye joint venture with Anderman/Smith in the Tyumen Region
1998 chairman of the board of Chernogorskoye joint venture
2001-2003 investor liaison at BP's Investor Relations department in London
2000-2001 head of BP e-ventures in Houston
2003-2006 acting general manager of Air BP Europe
In 2006, Jeremy Huck was appointed BP's director for strategic projects.
In 2007, Huck was responsible for exploration operations in offshore Sakhalin. The same year he headed British Petroleum Russia.
In July 2009, Jeremy Huck joined the board of oil-and-gas company Slavneft Open JSC.
Source: Huck's profile published by Kommersant daily on 1 September 2011
Dossier
In 2011, Jeremy Huck was embroiled in the major scandal, surrounding BP's attempt to form an alliance with Rosneft. By that time, BP-Russia had shared TNK-BP with Alfa-Access-Renova, each company having a 50 percent stake. In mid January 2011, Huck announced strategic alliance with Rosneft, aiming at taking over the former assets of Yukos. BP planned to explore the Russian Arctic offshore in the area, allocated by tie government for Rosneft. After the Gulf of Mexico oil spill, BP was looking for a maneuver to survive. Under the shares swap tie-up, Rosneft was expected to receive a 5 percent stake in BP, while BP aimed at 9.5% stake in Rosneft.
In an interview, dated 18 January, Jeremy Huck described the deal as very promising. He stressed the fact that all joint projects had received the approval of the Russian government. Observers saw Jeremy Huck's move as a violation of unwritten law of the Western business community - never to deal with the former assets of Yukos Oil Co., which had been "expropriated by the state". Vice president of Rosneft Piter O'Brien said he saw no reasons for concern, since Rosneft's arctic assets were not disputed. He said that there were legal disputes over the assets of Yukos still in progress, but new suits were hardly possible.
Source: Agenstvo Neftegazovoi Informatsii, 19 January 2011
In February 2011, the deal was opposed by the Russian partners of BP's joint venture, TNK-BP, which was not part of the agreement and filed the suit. A group of powerful billionaires who owned 50 percent of TNK-BP said the Rosneft deal had violated the joint venture's shareholder agreement, which stipulated BP must pursue business in Russia together with them. The billionaires appealed to a Swedish arbitration tribunal in London. Its decision on 24 March to block the deal was a blow to BP. The deal was a first cross-shareholding between Anglo-American oil major and Russian state oil-company, controlled by officials in the Russian government. If it had taken place, they would have received a 5% stake in BP. There were concerns about the deal both in the USA and the UK, and the deal was seen as having a political pretext.
Later on, chairman of the board of Rosneft Sechin said that his company was not eligible to obey the ruling of foreign arbitration. For Huck the situation was griever, for his standpoint came under harsh criticism from the Western media.
Source: Radio Liberty, 25 March 2011
Sechin put pressure on Alfa-Access-Renova, trying to persuade a group of billionaires, who owned TNK-BP, into selling their stake in the company. Fridman named an unexpectedly high figure of $32 billion, much more than Sechin could pay. In June 2011, Sechin made another attempt to acquire a stake of Alfa-Access-Renova in BP-Russia, but failed again.
Source: Gazeta.ru, 7 June 2011
In summer 2011, a group of minority shareholders of TNK-BP, led by Andrei Prokhorov, a citizen of Tyumen, brought a lawsuit against BP. They claimed that BP's failed deal with Rosneft cost TNK-BP $3 billion in profit. The minorities was rumoured to act at the instigation of Alfa-Access-Renova. They were seeking $3 billion from BP and BP Russia Investments Limited, affiliated with TNK-BP, and from members of the board of TNK-BP, Richard Scott Sloan and Peter Anthony Cherow.
Huck sided with Sloan and Cherow, saying that the deal had been blocked by Alfa-Access-Renova. As part of the case, the bailiffs searched BP-Russia offices in Moscow and Tyumen several times and seized paperwork. After one of such seizures in October, Huck said that the Russian authorities put pressure on foreign business. In response, the hostile partner of BP-Russia waged an information campaign against Jeremy Huck. At the instigation of Alfa-Access-Renova, TNK-BP main office leaked that Huck was going to step down. But in BP-Russia's Russian office the information was denied. Huck remained in power.
Source: Gazeta.Ru, 14 October 2011
Next year, Rosneft aggrieved BP-Russia again. Rosneft was disappointed with poor financial efficiency of Ruhr Oel GmbH (ROG) and wanted to change the shareholders' agreement. Russian state-owned oil major opposed the stipulation, according to which it was a daughter company of BP that retailed the major part of ROG's output. However, British company that once had planned to become Rosneft's strategic partner did not plan to change anything.
Analysts said that the law financial performance of ROG resulted not from an unfair distribution of revenues, as Sechin believed, but rather from a decline in oil refinery industry in Europe. The only way out, the analyst said, was to wait until the market would grow. At the time there were first signs of such growth. In this context, Rosneft's actions could be seen as politically motivated.
Source: Kommersant, 11 March 2012