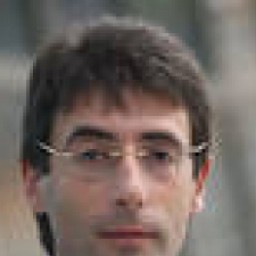 Bio:
Eduard Tiktinsky was born on 18 October 1972 in Leningrad into a family of physicians. In 1994 he graduated from the Faculty of Economics at Leningrad State Polytechnic Institute. Later he graduated from the higher courses of economics and privatization at the European Bank for Reconstruction and Development.
Since the early 1990s he has been a business partner of Vladimir Golman, a member of St.Petersburg Legislative Assembly, Golman's son Sergei Shatunovsky and U.S. citizen Daniel Corcoran, the founder of Interoksidental real estate agency, who escaped from Russia after he had been accused of fraud.
In 1992 he worked as a project manager for the International Business Support Centre financed by the European Bank for Reconstruction and Development. He continued his career in real estate business as a marketing manager and a year later he became director-general of a real estate agency.
In 1993 he founded RBI holding company and chaired the board of directors.
Tiktinsky combines business with public activities. In 2004 he joined the advisory board on urban planning under the Governmentof St. Petersburg on the development of urban industry.
Tiktinsky is a board member of North West Construction and Industrial Complex association.
He is a co-founder of Reconstruction of gardens and parks in St. Petersburg public organization.
Tiktinsky is married and has a son. His hobbies are golf, music, psychology, and Eastern philosophy.
In 2011 Tiktinsky's wealth was estimated at $ 200 million.
Sources: Wikipedia, Finance, 14 February 2011
Dossier:
In early 1990s at the age of 19 Tiktinsky, when a third-year student, managed InterOksidental, the largest real estate company of St. Petersburg. At least a few thousand citizens were defrauded by the firm. But Tiktinsky managed to get away with punishment. It is not actually clear how such a young man, who was said to play tennis and golf all day long, as well as billiards, could establish a large investment company and run it. But if we consider patronage of his friend, deputy Golman, then everything falls into place.
Source: Sunday, 22 October 2009

In February 2008 at the meeting of Coordinating Council on Affordable Housing for Russian Citizens, the national project in St. Petersburg, Tiktinsky said ''The city is developing at such a pace that, well, there is no space for small firms here. Except being a contractor of major companies, may be''.
He added that ten major construction companies in St. Petersburg had always controlled more than 50% of the housing market. ''It is an illusion that if a parcel is small, it is inexpensive. It can be very expensive'', he claimed.
Source: Rosbalt, 20 February 2008

In autumn 2009 governor of St.-Petersburg Valentina Matvienko cancelled the government resolution on construction of a 10-storey building on Komendantsky prospect because of the protests of the citizens. At that RBI has lost 500 thousand dollars. President of the holding Eduard Tiktinsky told that he had met an information attack triggered by city parliament deputy Oleg Nilov
Source: Business Petersburg, 19 October 2009

In June 2010 for the third time in St. Petersburg the most dishonourable citizens of St. Petersburg were elected. The winners were director for international transactions of Stockmann company Jussi Kuutsa and Eduard Tiktinsky. Tiktinsky was often mentioned in the reports that covered construction industry scandals. More than fifteen hundred people took part in the voting that lasted a month. The prize was awarded on the basis of press reviews, so the winners were those who often appeared on TV and radio programms as well as in newspapers. They were informed about their victory in a special way. They were sent a memorial sign, that is, a wall brick from a ruined house and a certificate.
Source: mr7.ru, 25 June 2010
In July 2010 the first hearing on a lawsuit of Bellona Human Rights Environmental Centre was held. The organization tried to challenge the deal on the land plot purchased by NIS Housing LLC incorporated in RBI holding from the City Property Fund. RBI planned to built a hotel near Lopukhinsky garden, on the site of a non-working aquatic plant.
Representatives of Bellona stated that the site belonged to the territory of Lopukhinsky as public green area and was not subject to privatization.
Source: Business Petersburg, 26 July 2010

In January 2011 in the court of arbitration Tiktinsky finally confirmed his ownership of the land plot near Lopukhinsky garden. Since then a confrontation on construction of the hotel there has started as city protectors stated that it would distort Lopukhinsky garden as part of cultural heritage of St. Petersburg.
Source: Business Petersburg, 19 January 2011