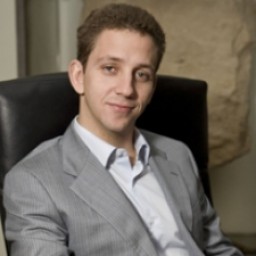 Biography
Ernest Rudyak (born in 1986) is the son of powerful real-estate tycoon and billionaire Mikhail Rudyak.
In 1991 the Rudyaks moved to the USA
In 2007 Ernest Rudyak received degree in civil engineering from California Institute of Technology
In 2007 after his father's death he inherited a stake in Ingeokom building company, but did not take part in handling of the business.
In 2008 he became an executive of Atrium mall in the centre of Moscow.
Source: Mall House.ru
Dossier
Ernest was brought up in the USA and planned to continue studying in Boston, where he wanted to complete his master's degree. But in 2008 when Ernest was 22 his elder brother Aleksandr asked him to run Atrium mall.
Source: RealEstate.ru, 1 November 2011
Shortly after joining the family business, Ernest Rudyak sold the Rudyaks' stake in Karo Concern, because it was a "non-core asset". Karo is a Russian chain of cinema theatres, which shows mainly popular American films.
Earlier in an interview Rudyak mentioned a casino and Arbat Prestige perfume outlet which closed down after bankruptcy. Then, what did "non-core asset" mean?
The next step of Ernest Rudyak was to raise rental for the tenants of Atrium mall. He said, that most of the tenants understood the necessity of such measure.
Source: Mall House.ru, 30 November 2010
As of 2011, Ernest Rudyak's worth is estimated 290 million dollars. That amounts to the value of his stake in Ingeokom, the company established by his father Mikhail Rudyak.
Forbes.ru, 15 March 2011