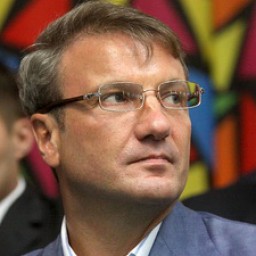 Biography:
Born February 8, 1964 Panfilovo, Pavlodarskaya region of Kazakh SSR. Graduated from Omsk state university faculty of law in 1990, post graduate course of St. Petersburg State University faculty of law in 1993;
temporary service in the Soviet army (1982-1984);
1990 — teacher in Omsk state university, faculty of law;
1991-1992 — legal counsel in Economic development and property Committee of Petrodvorets region administration,
March 1992 - October 1994 — chairman of property management committee in Petrodvorets region of St. Petersburg;
October 1994 - July 1997 — deputy chairman of the Committee, director of real estate department of St. Petersburg committee for the administration of state property;
July-August 1997 — first deputy chairman of St. Petersburg committee for the administration of state property;
September 1997 - August 1998 — Vice governor – chairman of St. Petersburg committee for the administration of state property;
August 12th 1998 appointed first deputy of RF state property minister;
from December 1999 – chairman of Council for strategical development center;
On May 18, 2000 appointed Minister of Economic Development and Trade of RF (the Ministry was founded in accordance with the decree of RF President " About new structure of executive federal authorities" and took some functions of abolished Ministry of Trade, Ministry of Economic Affairs, Ministry of CIS Affairs, RF State committee of Northern region affairs);
deputy chairman of the Government committee for administrative reforms from July 2003;
February 24th 2004 resigned from Minister position in the Government of Mikhail Kasyanov, released from Prime Minister position by the decree of RF President Vladimir Putin;
March 24th 2004 newly appointed to the same position in the new composition of the Government headed by Mikhail Fradkov. After resignation of Fradkov's government executed the Minister duties; was elected the member of AO "Svyazinvest" board (from 1999), OAO "Aeroflot — Russian international airlines" (from 1999), OAO "Gazprom" (from 1999); member of state representatives board in Opened Insurance JSC "Russian public insurance company" (from 1999), member of state representatives board in OAO "Transneft" (from 1999);
In July 2000 appointed headman from RF in European bank for reconstruction and development (EBRD), in November 2000 — deputy headman from RF in European bank for reconstruction and development (EBRD) and Multilateral agency of investment guarantee; in 2002 appointed member of National banking board from RF Government;
in July 2006 appointed member of RF President general committee for realization of prior national projects and demographic policy; member of Government committee for nanotechnologies development, established by RF Government regulation from June 9th 2007; appointed by RF Government decree from June 19th 2007 member of supervisory board of state corporation "Bank of development and foreign economic activities (Vnesheconombank)";
married, has one son.
In 2010 awarded by Legion of Honor – highest state award in France, for input into development of relations between France and Russia.
Source: www.ladno.ru
Dossier:
In the end of 1997 – beginning of 1998 Gref, taking the position of Vice Governor and chairman of St. Petersburg committee for the administration of state property then, became the person involved in four criminal cases at a time.
One case was connected with Prince Gorchakov's palace privatization in Bolshaya Monetnaya street of St. Petersburg, where the "Nadezhda"center for aged people public organizations was located for more than 9 years. Gref took decision to privatize the premises despite it was the monument of federal significance and was not liable to privatization by law. «Nadezhda» was relocated to three rooms of neighboring house.
In another criminal case Gref was suspected of acceptance of a bribe. In the beginning of 1998 he transferred Sennoy market without tendering into the ownership of Nikolay Ponomarev, director of commercial center "Piter". A businessman, who wanted to win a fair tender, informed the law-enforcement authorities that Ponomarev gave Gref a bribe in the amount of $600 thousand. Gref was not interrogated in time upon a case – the businessman was found shot in the head at the entrance to his house.
The third criminal case was about the competition to fill the vacancy of AO "Kombinat cvetnoy pechati" CEO. Gref ordered to put to the position a person of his own. Public prosecutor saw interference of authorities in the activities of JSC. It was found out also that the enterprise was privatized not quite legally with the assistance of Gref. Case was not accepted for consideration because the prosecutor was immediately dismissed.
The fourth criminal case was related to redistribution of realtor business in St. Petersburg. In 1997 four companies took rather serious position in that market: «Dom plus», «Lyubimiy gorod», «Credo Petersburg» and «Interoxidental». The owner of «Interoxidental», the citizen of USA Korkoran, suddenly disappered and three million dollars disappered with him. It looked strange because his business prospered. Investigation established the fact that Korkoran got under pressure of realtor Alexander Moshkalov whose aim was to capture the biggest agencies in St. Petersburg in his holding "Lyubimiy gorod". He set rumors afloat among the clients of other agencies and then insistently offered the agencies his help and supporting gang of Malishev associated "family" criminals. He set a time to meet Yury Novolodsky, president of St. Petersburg Realtor association, in Gref's office in St. Petersburg committee for the administration of state property.
During the time when Gref was in charge of St. Petersburg committee for the administration of state property from 127 state-owned book stores in St.Petersburg left less than 40. He also raised the rent for the few left, others began to sell anything but the books.
Gref also almost destroyed the childrens' home "Svet nadezhdi" in Strelna. Being the Germanophil, he decided to restore the historical justice by giving Strelna to descendants of deported in the beginning of Great Patriotic war German colonists who was living there since the beginning of XIX century. Gref set up an agency of territory development "Noidorf – Strelna" which had to build in the residential settlement 38 cottages with personal plots of land. Prince Lvov palace, occupied by International center of social adaptation and development of disabled and orphan children, was decided to make into German public cultural center with shopping area, restaurant and casino. President of the center Igor Klimentyev tried to defend his subordinates and applied to prosecutor's office stating that the center was offered to occupy wet unrepaired cellar under the palace but he refused. In June 1998 «Noidorf – Strelna" representative Darovskiy came to Klimentyev and asked to vacate the premises because Gref signed the order to rent all vacant premises of nonresidential part of the palace. The address to public prosecutors' office led to nothing.
Gref, being at the position of Vice governor made reorganization of housing and communal services by the end of 1998, renamed ZhEK to RzhA and REU to GURPe. Many people thought that it came to nothing more than that. The reorganization stirred up widespread dissatisfaction , houses got worse services, those of contractors won the tenders which offered their services at cheapest prices by cutting salaries and violation of exploitation standards. It was happening because of under-funding of housing and communal area.
Source: FreeLance Bureau from 03.02.2000
In 2000, when Gref could become possible candidate to Prime Minister position instead Kasyanov, whose dismissal was actively discussed, Gref was attempted to be discredited in a funny way. Correspondent of pro-governmental information agency "RIA-novosti" was withdrawn accreditation in White House and he stated that Gref was homosexually harassing him but got refused. Some mass media reported that in a fact it was heard that the journalist said his colleague about Gref : "F.... him!" Information about the incident leaked out to the internet by Gref's ill-wishers from RF Security Council. To hush up a scandal, the journalist was returned to White House.
Source: "МК" from 01.09.2000
In 2001, Liechtenstein princely prosecutor's office accused two of it's citizens, Oigen von Hoffen-Hebu and Mihael Ritter, of money laundering and abuse of confidence. For the laundered money of Colombian drug dealers they bought overpriced shares of the company " St. Petersburg Immobilien und Beteiligungs" AG (SPAG),in which earlier Vladimir Putin and German Gref worked as advisers. Investigation determined that the accused persons took the earnings from operations with drugs, done by Colombian drug dealers, and laundered them buying at the Exchange the overpriced shares of SPAG and taking advantage of customers in process of laundering. Rudolf Ritter was one of the founders of SPAG, which was set up in 1992 in Frankfort on the Main for real estate operations in St. Petersburg. Putin and Gref were invited there as the advisers. Gref was economic adviser than. With support of the city hall, the company got contract for construction of commercial center in Nevsky prospect.
Source: "Kommersant" from 23.07.2001
The office of SPAG, JSC "Znamenskaya" , was set up in St. Petersburg. Vladimir Smirnov was appointed it's CEO, the leader of Kumarin – Barsukov Tambov criminal group was appointed member of the board. 200 shares of SPAG got St. Petersburg city hall, in the name of which Putin placed them in Smirnov's management. It was about Putin's participation as the adviser that SPAG was subject to investigation.
Source: database "Prosopograph" and "Labyrinth" from 16.05.2003
In October 2001, behind the premises of Ministry of Economic Development, headed by Gref, was organized a protest march of Cossacks union "Stanica" against joining the country to WTO. Gref's dummy was burned down during the march. He reacted very nervously going off into real hysterics, according to witnesses, at the government session. In Gref's opinion the march was not occasional, but it was organized by "Sibirskiy aluminum", which was against entering Russia into WTO. Gref stated that he had hard proofs of the company's involvement in the action and he promised to produce them, but it didn't go further than the promises.
Source: Compromat.ru from 23.10.2001
Perhaps, Gref's suspicions about "Sibirskiy aluminum" proved to be right according to the fact that there came up a message in printed media about the planned "Sibal" campaign to discredit some official,s based on a message stating plans of "big political game".
Source: "Regions.Ru" from 31.01.2002
Mass media tried to establish linkage between Gref and Chief of Federal agency for administration of state property, Valery Nazarov, who allocated the profit from state property selling, first of all Moscow state unitary enterprises, in his pocket. The essence of the operation added up to banal scheme, according to which some months before offering state unitary enterprise for sale, the own person was appointed it's CEO, then the minimum price was fixed, the enterprise was purchased at a low price by the new owner at the closed auction and then resold with high profit. The state got nothing. Nazarov set up a commercial company "Octograd" Ltd., which became the owner of most state unitary enterprises. Pushing forward decisions, necessary for him, Nazarov called Gref the author and initiator of "new approach to state property sales". Nazarov was formally subordinate to Gref, so in case of unfavorable turn and investigations Gref could find himself guilty.
Source: "Vslukh.Ru" from 12.08.2004
In 2006, there came up an information in mass media about the money flow from Ministry of Economic development daughter structures to the budget of one of candidates to the position of President, Mikhail Kasyanov. Anonymous sources spread a copy of payment document, according to which Gref's "Center of strategical development" transferred money to established by Kasyanov agency "MK-analytics".
Source: Compromat.ru from 13.05.2006
However soon the press-service of "Avangard" bank, which supposedly was used for money transfer, officially denied the document validity.
Source: Compromat.ru from 14.05.2005
In 2006, Gref actively lobbied interests of Swiss company SGS, dealing with pre-shipment inspection of goods. Mass media reported that Gref in every possible way in the lobby tried to push forward the idea of Russian customs authorities' working system modernization, which, according to him, consisted in creating the "pre-shipment inspection". According to his plans, the Swiss company controlled, by hearsay, by Italian mafioso, would do the inspection. It was interesting that the company established together with Gref an offshore daughter company for getting money from Russian budget (1 percent from each inspected consignment stock).
Source: solomin from 05.05.2006
In 2007, journalists spoke ironically that Gref granted himself "dismissal allowance" in the amount of 1 million euro after his resignation from Ministry of Economic development. Formally "allowance" was drawn up as the project for "organization of manufacturing integral microcircuits on plates with diameter 300 mm with project norms 66-45 nm" on the base of the company "Sitronix", which Gref was in business relations with. Business plan of the project appeared shortly before resignation and was approved in record short terms. According to it, the state invested huge amount of money in the construction of the factory – it was the biggest financing in such area, which even leading companies never got. Money should have been transferred from Investment fund, which meant they were repayable.
Source: solomin from 25.09.2007
One more financial scandal was related to Gref's activities in Sberbank. In October 2008, in the heat of the crisis, the bank gave out $245 million to situated near Moscow business school "Skolkovo", which was planned to become the Russian Harvard, Stanford and Yale. It's project was approved already in 2001, the president was appointed Ruben Vardanyan, headman of big company "Troyka – Dialogue". The plot of land for construction was allocated by Roman Abramovich, the guardianship council was led by Dmitry Medvedev, Gref had a status of it's member. One of the bank's minority shareholders, Alexey Navalniy, wanted to find out the reason for such a generous credit. He got the answer from the headman of the bank, Gref. Initially it was supposed that the project would be under state patronage and private financing. That's why the interest of Navalniy was not accidental – Sberbank voluntarily put down big minus to it's account, the shareholders, accordingly, were forced to do it.
He wanted to know why it was done. In his response Gref mentioned that Sberbank was obliged to keep it's clients operations in a secret and it's disclosure was violation.
Source: Radio "Svoboda" from 25.03.2009
According to Navalniy himself, the independent director of Sberbank, Sergey Guriev, reacted on his message stating that he had a conflict of interests over that matter because his school of economics would get part of premises in "Skolkovo".
Source: navalny from 24.03.2009
In January 2010, at Davos Economic Forum Gref offered privatization of state owned banks, beginning with Sberbank. According to him, the state had budget deficit and Sberbank could help to sell profitably the holding of shares.
Source: «Commersant» from 28.01.2010