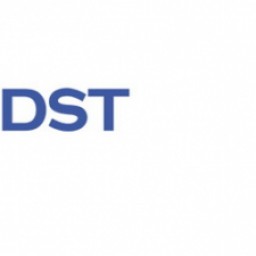 Biography:
Grigory Finger (born on 4 March 1966, Moscow) graduated from Moscow Institute of Chemical Engineering in 1988.
1995 head of the Moscow office of New Century Holding, NCH Advisors Inc
1996-2004 member of the board of Ilyich Abrasive Plant Open JSC
1997-2003 member of the board of GUM Trading House Open JSC
1999-2004 member of the board of Central Telegraph Open JSC, a telco
In 1999, Grigory Finger, Yuri Milner and NCH Advisors established netBridge - the company engaged in investment into Russian-language internet
2000-2003 independent board member of Rostelecom Open JSC
2004 affiliated board member
2002 member of the board of Polimerbyt, plastic products manufacturer
2003 member of the board of Aeroflot JSC, chairman of the board's committee for audit, member of the board of Central Telecommunication Company JSC
2005 Grigory Finger and Yuri Milner established Digital Sky Technologies Foundation, now Mail.ru Group, and continued expansion to the market of the internet services.
As of 2011, Finger's wealth was estimated $500 million.
Finger is married and has a daughter.
Source: Forbes.ru, 15 April 2011
Dossier:
Thanks for correct estimation of IT market potential and of rapid virtualization of personal interactions, Finger and his partners' net.Bridge merged with Port.ru. Both companies had an equal share in the new one.
For debt-ridden Port.Ru Group merger was the only way to survive. Net.Bridge propped up the company for some time. Soon after the merger the owner of Port.Ru, American citizen of Russian origin Eugene Goland, and his partners sold their stakes to New Century Holding, Milner and Finger. Milner became director general and following Finger's advise fired 90% of the staff, which left the new company with only 40 employees.
Source: tadviser.ru
In 2003, Neftyanoi Group and Tiger Technologies became shareholders of Mail.Ru. Soon Milner, Finger and Tiger Technologies bought Neftyanoi and New Century Holdings' stakes, trying to consolidate the promising business.
Source: Brian Hill, Dee Power. Attracting Capital from Angels
In December 2008, Yuri Milner and Grigory Finger's DST together with South African Naspers media holding bought a 17% stake in Mail.Ru from Tiger Global Management for 1 billion US dollars. Sources close to the deal claimed that the initial price had been $2 billion, but due to the financial crisis it went down to $1 billion.
Thus Finger's DST acquired a controlling stake in the largest e-mail service, increasing his share from 36 to 50.55%.
Source: Mail.ru, press release, 12 January 2009
Finger's most unusual slipup happened when he sniffed around popular internet service Chatroulette, created by Moscow high school student Andrei Ternovsky. After Ternovsky leaked the details of negotiations to German Schpigel magazine, DST went to shadow and halted talks.
Source: Unova.ru, 11 May 2010
In 2011 Grigory Finger and his partners continued expansion in the virtual space. In April, global investing behemoth DST, led by Yury Milner, entered Chinese market, which has huge potential. DST bought a stake in the Amazon of China, 360buy.com, with annual revenue of 180 million US dollars. In June 2011, DST that owns 10% of Facebook also invested into Twitter.
Source: Gazeta.ru, 8 July 2011