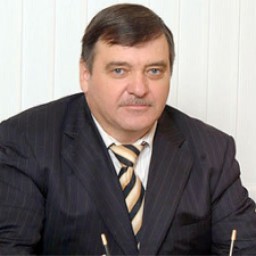 Bio:
Igor Putin was born on 30 May 1953 in Leningrad. His father Aleksandr Putin is a brother of Vladimir Putin's father. In 1974 Igor Putin graduated from a car engineers' training school in Ryazan. In 2000 he graduated from the Volga-Vyatka Academy of State Service. In 2003 he graduated from Moscow Institute of Economics and Law, having acquired a profession of lawyer and motor and tractor engineer.
In 1974-1998 he served in the army in Ussuriysk, Central Asia and Kazakhstan.
In 1998 - 2000 he worked as chief specialist and deputy chairman of Ryazan Regional Statistics Committee.
In 2000- 2005 he chaired Ryazan Regional Licence Chamber.
In 2003-2005 he headed security department of Gazenergoprombank.
In 2005 he was elected chairman of Samara Tank Plant that produced tanks for oil and petroleum products.
From May 2007 to May 2011 he was a board member of Industrial Commercial Avtovazbank corporation.
In September 2010 he became vice-president of Master-bank responsible for general business and joined the board of directors of the bank. In December 2010 he resigned but in March 2011 he was invied to the bank again.
In December 2010 he headed Surguttruboprovodstroy pipe construction company.
Igor Putin is married to Angela Putina. It is his second marriage. By his first wife he has son Roman born in 1978, now FSB security officer and security adviser to the mayor of Ryazan. By his second marriage he has two minor children, a daughter and a son.
Source: Sovershenno Sekretno


Dossier:
A big scandal broke out when Igor Putin quit United Russia in October 2006. It was his way to protest against United Russia's support to acting mayor of Samara Georgy Limansky during mayoral election. Igor Putin joined Just Russia political party. When filling an application form Igor Putin indicated that he intended to introduce party's platform in Samara legislature.
Source: Vedomosti, 17 October 2006

In autumn 2010 Master Bank, well-known due to the fact that it serviced Kremlin officials through front holders, invited Igor Putin as vice-president. Owner of the bank and chairman of the board of directors Boris Bulochnik planned to use Igor Putin's connections to expand affiliate and ATM networks of the bank, but he did not say it openly. Instead, an advisor to the chairman of the board publicly complimented Igor Putin's ''professional skills''. The board management declined to specify which exactly professional skills Putin had. Russian banking experts believed that Putin's work for Master Bank was nominal.
It shortly became clear that increase in ATM's was not enough for Master Bank. At the end of September owing to Igor Putin's connections the bank won a right to hold investment funds of RosNanotech state corporation and to service and settle corporation's accounts.
Source: Kommersant, 23 September 2010, Vedomosti, 29 September 2010


In December 2010, a week before Igor Putin quit Master Bank and joined Surguttruboprovodstroy he consulted the president about his career. The president supported his idea to ​​change occupation. Soon after Igor Putin had quit Master Bank the bank ran into troubles. At the end of December bank offices were searched in connection with fraud case opened against a criminal group that for a long time had been illegally cashing money. According to investigators, in 2010 the group illegally cashed more than 1 billion rubles. In March 2011 in the course of investigation employee of the bank Mary Tevanyan was accused of illegal banking activity and money laundering.
Source: Ruspres, 14 March 2011

In March 2011 Igor Putin was back to Master Bank five days before Tevanyan was accused of fraud, however his return was announced only four days after she had been indicted. That interval was supposed to cover interests of "St. Petersburg clan". Igor Putin deliberately distanced himself from the case, as he preferred to cut the deadwood and to get rid of his employees caught stealing.
Nevertheless, on 15 March 2011 he made public statement. He denied faults of bank employees and claimed that "unlawful persecution'' was caused by intrigues of East Line company. So Igor Putin was a pawn in a scheme made, most likely, by Vladislav Surkov who sought to drive owners of Domodedovo airport out of business and buy the airport for a nominal charge. Therefore in autumn 2010 Master Bank delayed withdrawal of East Line's assets deposited in the bank and announced an attempt of lawful owners to get their money to be an attempted scam.
Source: Vechernyaya Moskva, 15 March 2011