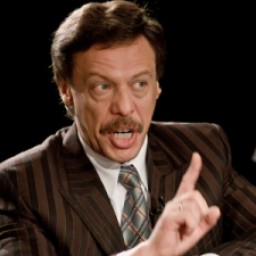 Biography:
Mikhail Barshchevsky (born 27 December 1955, Moscow) graduated from All-Soviet Distant Learning Institute of Law in 1978.
1973-1979 legal advisor for Moscow's margarine production plant
In 1980 he joined the collegium of advocates of Moscow City
In 1982 he received his PhD in law from the Institute of State and Law, department of the Soviet Academy of Sciences
In 1990 he set up first private law firm in Russia, called Moskovskiye Yuristy. In 1993 the company was renamed Barshchevsky&Partners
In 1997 he was awarded Russian top academic degree of doctor of the Science of Law
2000 professor of law at Moscow State Law Academy
In 2001 he renounced his status of private lawyer due to entering public service. He was excluded from the list of lawyers.
On 2 March 2001 he was appointed plenipotentiary representative of the government in the Constitutional Court of the Russian Federation
On 26 June 2001 Barshchevsky was charged with representing the government in the Constitutional Court, Supreme Court and Supreme Commercial Court.
In December 2006 he joined Citizens' Force political party.
On 23 September 2007 the 8th congress of the party elected him the chairman of the party's supreme council. He remained the party's leader until October 2008, when he ceded his post to Boris Titov, chairman of the Business Russia organisation. The same year Barshchevsky quited politics.
State Advisor of the 1st class (2002), doctor of the Science of Law (2000), professor at Moscow State Academy of Law, chairman of the department of advocacy and notarial system at Moscow Institute of Economics, Politics and Law.
He authored a number of books: «Succession Law», «Lawyer, Law Firm & Advocacy», «Lawyer's Ethics», «Advocacy in Russia: its Structure and Practice». Since 2005 he began to write fiction - collections of short stories titled «Author», «The Same Author» and «I will lead the parade», and a drama «At the crossroads».
Academician of Russian Academy of Natural Science and Russian Academy of Advocacy. Host of Dura Lex talk-show on Ekho Moskvi radio.
Awards:
Order of Honour (2010)
F.N. Plevako Golden Medal
Honorary lawyer of Russian Federation (2007)
According to the tax return Barshchevsky filed in 2010, he earned over 15m roubles ($0.52m). He owns 9 land plots, 2 country houses, a flat and 3 automobiles. His spouse in 2009 earned slightly less than 92m roubles ($3.2m). She owns 6 land plots, 3 flats and 6 automobiles.
He is married. His daughter Natalya is a lawyer and Lev Khasis' ex-wife.
Source: Russian Wikipedia
Dossier:
In autumn 1997 Barshchevsky acted as a defence lawyer in a trial over deputy prime minister and finance minister Anatoly Chubais, involved in so called «writers' case». Chubais and a team of high-profile governmental officers were charged with what appeared to be bribery scam. Each member received $90,000 as royalties for the book titled «History of Russian Privatization». That royalties were considered a concealed bribe.
Chubais filed libel suit against TV journalists Aleksandr Minkin and Sergey Dorenko. The court ruled in favour of the journalists. Yet they were given official reprimand for violation of journalism ethics and «usage of diminishing and humiliating expressions and epithets». After judges passed their ruling, Barshchevsky said the decision of the court did not satisfy him, because the Judiciary Chamber did not condemn «decision of the ORT channel to air Dorenko's programme».
Source: ITAR-TASS, 11 December 1997
On 12 March 2001 Barshchevsky was appointed the plenipotentiary representative of the government of Russia in the Constitution Court by decision of prime-minister Mikhail Kasyanov. «My task is actually to be the government's lawyer», said Barshchevsky.
Source: Izvestiya, 14 March 2001
In December 2002 Moskovsky Komsomolets newspaper accused Barshchevsky in corruption. According to the newspaper, Barshchevsky violated the prohibition to combine public service with private advocacy practice. Despite being appointed the law officer by the government he nevertheless was on the list of Moscow's lawyers (№77/3889) and had rights to work as a private lawyer. Thus he violated laws «About State Service» and «About Advocacy». Another advisor to the government - Tatyana Novikova (expert for lawmaking department of the government) - also appeared on the list (№77/3904). The newspaper claimed that the justice ministry first crossed out the officials from the attractive list, but later pushed forward their inclusion.
Source: Moskovsky Komsomolets, 7 December 2002
Before parliamentary elections in 2007, the media mentioned Barshchevsky in relation to the takeover scandal which involved owner and president of Finansgroup and Russian Oil Group corporations Oleg Shvartsman. Schvartsman gave an interview titled «Party for us is a bloc of high-profile security officers, headed by Igor Ivanovich Sechin».
Schvartsman was a member of the board of Barshchevsky's Citizens' Force party and his name was on the party's list. In the interview he said that high-profile officials, responsible for army and security services, and their relatives were partners in his business. He also spoke of the plans to set up a state corporation (called Social Investments), which would employ «thousands of retired security officers». He revealed facts about the takeovers of businesses within «soft reprivatisation».
Immediately after the publication of the interview, Barshchevsky asked head of federal political council of the party to exclude Schvartsman. His request was fulfilled and Schvartsman quited.
Source: Kommersant, 30 November 2007
A law enforcement source reported that the car of Michail Barshchevsky, the Russian government representative in the higher courts, was fired at by people from the Caucasus. The car was carrying Barshchevsky's daughter and her husband, businessman Cyril Meshcheryakov. In detail…
Source: RBC, 07.08.2011