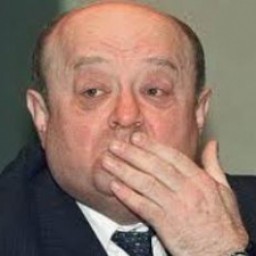 Biography:
Mikhail Fradkov was born on September 1, 1950, in Kuibyshevskaya district. He graduated from the Moscow Machine and Tool Design Institute and the Foreign Trade Academy.
Since 1973 - staff member in the office of economic adviser at the Soviet embassy in India
Since 1975 - held administrative positions in the State Committee for Foreign Economic Relations (Gosudarstvennyi komitet po vneshnim ekonomicheskim sviaziam—GKES) and Foreign Trade Ministry of the USSR
Since 1991 - Permanent Mission of Russian Federation to the UN in Geneva, Switzerland, first counsellor
Since October, 1992 - Deputy Minister for Foreign Economic Relations, First Deputy Minister for Foreign Economic Relations
April 1997- March 1998 - Minister for Foreign Economic Relations and Trade
May 1999 - Minister of Trade
May, 2000 -the Security Council of the Russian Federation, Deputy Secretary
March, 2001 - head of The Federal Tax Police Service of the Russian Federation
March, 2003 - Russia`s permanent representative to the UN
March 5, 2004 - Chairman of the Government of the Russian Federation
October 9, 2007 - head of the Foreign Intelligence Service of the Russian Federation
Source: the Foreign Intelligence Service of the Russian Federation


Dossier
In 1972-1973 Fradkov was undergoing requalification at the KGB English Language Courses, where he obtained a technical translator`s diploma.
Source: Sobesednik, 30 Мarch 2004


In 1998, Fradkov was appointed first deputy head of the main department for coordination and regulation of foreign economic operations of the USSR Ministry of Foreign Economic Relations, (Ministerstvo vneshnih ekonomicheskih svyasey - MVES), based on the GKES and Foreign Trade Ministry of the USSR. At this time, a significant number of crucial positions in MVES was held by KGB officers. State security services controlled weapon trade with communist regimes friendly to USSR.
Source: Stringer, 2 March 2004


In the early 1990s, MVES was selling licenses for foreign trade to companies and was in charge of USSR larger foreign trade companies privatization, such as Techmashimport, Novoeksport, Prodintorg, Tyajpromeksport, Technopromimport, Technoproeksport and Soyuznefteeksport, the former one controlling about 70 % USSR oil export transactions. Reportedly, Soyuznefteeksport was privatized for less than $2,000, and the shares of the Nafta Oil Company, newly created on its basis, were distributed by closed subscription among former heads of the company and the Ministry stuff, at which point the company was immediately exempted from oil export duty.
Source: Novaya Gazeta, 12 November 2001

Fradkov was helping Mikhail Fridman develop his Alfa-group buisiness. Fridman`s company Alfa-Eco, importing goods from India, received support from the government, e.g. tea was procured at the expense of the public debt, and Alfa bank got access to Russia`s foreign debts, which were bought for 25-30 % of their value and then fully compensated for from national budget. Joining the government oil products export program for state needs in 1992 allowed Alfa Eco to sell unlimited amounts of oil. In December 1993, Alfa Eco received the government contract for the annual Russian oil supply of 1,5 million tons to Cuba in exchange for 500, 000 tons of sugar (bags of sugar were reportedly used for drug shipping). In June 1994, Alfa Eco became a top seller of Мoldavian wines on the Russian market. In addition, some experts mentioned Fradkov`s dislike of the Yucos Oil Company.
Source: Kommersant, 2 March 2004

According to experts, in 1992-1994 Fradkov assisted in the termination of export license case, initiated by the group of Saint-Petersburg Parlament (Petrosovet) members. Saint-Petersburg commercial firms were licensed by Putin and his subordinates. The ministry refused to appeal against the illegal licenses, issued by Saint-Petersburg Committee for External Relations (KVS), thereby de-facto legalizing them.
Source: Novaya Gazeta, 4 March 2004


In 1995, Fradkov and his boss, Мinister of Foreign Economic Relations Oleg Davidov found themselves at the center of a financial scandal. Control Directorate of President Administration and the Ministry of Finance inspectors revealed colossal embezzlement: in 1994, the ministry officials spent 4,9 billion roubles from the ministry revenue on bonuses, financial aid and estate purchases. Meanwhile, Fradkov was building his dacha in the district of Roublevo-Uspenskaya road, recieving a loan of 120 million roubles from the MVES non-budget fund. The Prosecutor General`s Office had instituted the criminal proceedings, but the key witness, the Ministry Comptroller Alexander Koltsov, suddenly died. Investigators found no violations in Fradkov`s obtaining loans from the MVES non-budget fund. The Minister and Deputy Minister repaid the loans before maturity, and despite of Davidov`s resignation, Fradkov continued to held his office.
Source: The BBC News, Russian Service, 1 March 2004

In 1997, Alfa Eco won the tender for the sale of Tyumenskaya Oil Company, offering $810 million for 40% of its shares. Later, the Audit Chamber of Russia concluded that the shares` price was understated by at least $920 million. The examination resulted in Prosecutor General`s Office initiating a criminal case, which was closed in a short time. In 1997, Alfa Eco became a FTA (foreign trade activities) agent of the West Siberian Metallurgical Complex (Zapsib, ZSMK) and was given the right to export up to 80% of the ZapSib oil.
Many experts dubbed Fradkov The Terminator' or 'The Liquidator', referring to serial abolishment of agencies taking place while he was in office.
Source: Moskovskie Novosti, 5 March.2004


In 2006, having provoked a crisis on Russian legal alcohol market, Fradkov`s Cabinet failed to promptly resolve it. As a result, in January 2006, Russian factories produced only 330. 000 dLs of alcohol, or 95,8% less than in 2005.
On October 26, 2006, Fradkov obliged Deputy Prime Minister Alexander Zhukov to identify officials, responsible for the alcohol market crisis. The following persons were listed as guilty: Deputy Minister of Finance Sergey Shatalov, Deputy Minister of Economic Development Andrey Sharonov, and Deputy Minister of Agriculture Igor Rudenya. They were reprimanded. Minister of Economic Development and Trade German Gref called the reprimand 'the punishment for innocent ones'. According to experts, it was Fradkov who should be held responsible for the situation in the first place.
Source: Vremya Novostey, 3 November, 2006
On September 12, 2007, President Putin dismissed the Russian Government at Fradkov`s request. Fradkov explained his suggestion as a wish to give the national leader a free hand to make any decisions, including personnel replacements, in the run-up to the parliamentary and presidential elections.
Source: RIA Novosti, 12 September 2007
In 2009, the Foreign Intelligence Service (the SVR) refused to publish the data on its directors` property and income. Fradkov`s employees explained the refusal with the legal restrictions on revealing names, and, consequently, income of the SVR agents. However, in the end of August, 2010, the data on Fradkov`s income was made public. In 2009, the head of SVR declared income of 5,5 million roubles, and the property of 587 square metres apartment, a land plot, a dacha and a vehicle place. At this time, his wife`s income totalled 190.000 roubles. She also owned a land plot and some apartment ownership share.
Source: Izvestia, 1 September 2010
On May 26, 2012, Vladimir Putin approved the new membership of the Security Council. The head of Foreign Intelligence Service Mikhail Fradkov was one of appointed permanent members.
Source: Regiony Rossii, 29 May 2012