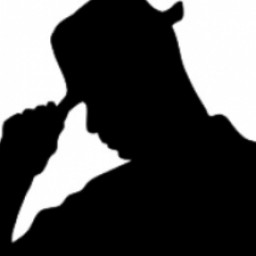 Bio:
Mikhail Nekrich was born in 1963 in Leningrad. In 1975 Nekrich and his family moved to the United States of America.
In 1993-1994 Nekrich's initial capital was established. The money was stolen from Chernogorneftegaz Nizhnevartovsk company since Nekrich illegally transferred 150 thousand tons of oil in the value of $ 14 million dollars to a front offshore company. Nizhnevartovsk court dismissed a case for the lack of corpus delicti but in 1997 the International Commercial Arbitration Court under RF Chamber of Commerce found the case proven. By that time, however, the offshore company no longer existed while Nekrich produced documents that proved he had been dismissed from the company before the illegal transaction..
In 1997 aluminum tycoon Mikhail Cherny went into oil business and get Nekrich involved as well. Interpol-wanted Alexander Dobrovinski was reported to be not only their lawyer but also a partner of them.
In 2004 in Odessa Mikhail Nekrich supervised oil transfer reloading of the Sintez Oil company - over 10 million cargo tons per year, Ekzimnefteproduct company – about 6 million tons and Odessnefteprodukt company - about 4 million tons. Those companies possessed port infrastructure, held loading berths on lease and made agreements with shippers. The main clients of the oil complex were TNK Lisichanski refinery, LUKOIL, YUKOS and SIDANCO oil companies. Annual turnover of the complex was estimated 150 million doolars.
In 2004 Nekrich operated Nitek oil company under Rosneft corporation. Nitek owned 14% stake of the Tuapse Oil Refinery that exported its produce through Tuapse oil terminal.
Now Nekrich is a citizen of the USA and a head of Hermitage Resources AG Swiss investment company dealing with fuel and energy complexes of Russia and Ukraine.
Source: Antikompromat

Dossier:
Nekrich's first large business venture was connected with privatization of Tyumen Oil Company in 1997. Businessman Viktor Pali purchased the stake of Nizhnevartovskneftegaz company operated by Tyumen Oil Company. He bought up company shares both at privatization auctions and from the company employees. At that time Tyumen Oil Company as a matter of fact was an empty company, as Nekrich's senior partner Michael Chernoy later claimed, since all the assets were withdrawn.
The company of Viktor Pali and his partner of that time Mikhail Nekrich did not win the bidding for Tyumen Oil Company . The company was purchased by the Alfa group. But it turned out that the most profitable enterprise of Tyumen Oil Company corporation - Nizhnevartovskneftegaz oil-producing company - was not under the owner's control. U.S. citizen Mikhail Nekrich headed a group of Nizhnevartovskneftegaz shareholders opposing to Alfa while citizen of Israel Alexander Dobrovinski wanted by Interpol was a lawyer of the opposing group.
The Alfa group officially stated to have paid 200 million dollars compensation for Nizhnevartovskneftegaz controlling stake. As the Ministry of Energy reported, the money was given not to Pali, the Nizhnevartovskneftegaz director-general, but to Nekrich's opposing group. Later Pali said that he had been ''first set up and then sold out''.
Source: Vedomosti, 10 February, 2000.
The second venture of the Chernoy-Nekrich-Dobrovinski group was a scandal that brought out in the spring of 2004 at the Magnitogorsk Metallurgical Combine. Combine managers had a quarrel and chairman of the Magnitogorsk Combine board of directors Rashid Sharipov ''covered up'' 30% of combine shares. Then the case against Sharipov was opened and he was on the run. The combine shares turned out to be sold to Dobrovinski and Nekrich. Magnitogorsk metallurgists believed that Dobrovinski and Nekrich had firstly helped Sharipov to "cover" the shares and then had cheated him out of the stake.
In 1997 the Russian Government was arranging privatization of Rosneft corporation. When privatization process was almost completed it suddenly became clear that Rosneft had lost control of its top enterprise – Purneftegaz company. And that's how it happened: Rosneft made a few incomprehensible agreements with little-known MAPO and Mestbank banks and owed them 10 million dollars. The sum was comparatively small for Rosneft but the former management of the company for some reason lacked money for paying off the debts.
The banks filed a lawsuit against Rosneft and received Purneftegaz controlling stake for claim security though market value of the stake was 600 million dollars, not 10 million. The shares were immediately resold to four front companies operated by Nekrich and Chernoy. President Boris Yeltsin and prime-minister Evgeni Primakov had to interfere personally with the case to bring back the stake to Rosneft.
Lawyer and partner of Nekrich and Chernoy Alexander Dobrovinski represented R o s n e f t in court. He received 1.5 million dollars as a fee. It was an unreasonable sum but reports say that it was a compensation for waiver of the claim and in fact the money was paid to Nekrich and Chernoy through Dobrovinski.
Source: Vedomosti, 10 February, 2000
Reports say Nekrich's business activity was controlled by one of the financial leaders of Chechen illegal armed formations Khoj-Akhmed Nukhayev, a resident of Turkey.
Nukhayev, a native of the Kirghiz SSR, first drew attention of the police in 1988. By that time Chechen criminal groups were actively involved in criminal activity in Moscow. At the turn of 1988, being released from a prison, Nukhayev was engaged in "seizure of the territories" and large-scale extortion of the "protection tax". To compete with earlier formed gangs Nukhayev established a uniform system of fighting groups that supervised selected objectives and were now and then gathered together through special warning system.
Nukhayev enjoyed Johar Dudayev's confidence and could freely visit him. Nukhayev maintained friendly relations with the prosecutor -general of the Chechen Republic Usman Imaev and had a business relationship with Imaev's deputy Alavdi Musaev. Yet under Dudayev Nukhayev was in touch with Zelimkhan Yandarbiyev.
On July 1996 Nukhayev, Yandarbiyev, the acting president of the self-proclaimed Ichkeria, and Apti and Hussain Maraevs made an agreement on joint oil business activity while Nukhayev was appointed head of the business. Nekrich was his business partner. Police reported that in 2003 Nekrich and Nukhayev had illicitly gained control over transshipment of hydrocarbons and its products at the Odessa port. Nekrich monthly withdrew 750 - 800 thousand dollars from legal circulation of Odessa transshipment complex to support illegal armed formations in Chechnya.
Source: ORD (Ukraina) 29 December,2004
Up to 2004 an oil transshipment complex in Tuapse - Tuapsenefteprodukt - was the main source of oil products in southern Russia. The refinery was constructed for processing of fine light low-sulphur oil from Chechnya. The productivity of the complex was over 100 tons per day. Director of the refinery Anatoli Vasilenko refused to split up assets and was killed on 15 December 1995. The crime was imputed to Maxim Lazovski who was killed in 2000. Lazovski and Khoj-Akhmed Nukhayev were leaders of Lazanskaya criminal group. Lazovski and Nukhayev operated on Lanako oil trading company registered in Moscow. The company was reported to deal with oil from Chechnya that was transferred illegally.
Businessman Mikhail Nekrich, a longtime partner of founder of Russneft holding company Mikhail Gutseriyev, was interested in oil export in Southern Russia and Ukraine. In 2000 Nekrich was Gutseriyev's counsellor at Slavneft , then he was a member of the Belkamneft board of directors - just before Belkamneft was incorporated in Russneft.
Mikhail Nekrich was a member of the Tuapse Kemoil closed company board of directors shortly before consolidation of Rosneft.
Time passed and transshipment complexes in Odessa and Tuapse were no longer of interest for Michael Nekrich. That corresponded with another oil business repartition after 2004.
Source: Novaya Gazeta, 30 January.2009
At the end of 2004 Chinese officials made a complaint to Russian authorities against one of the companies operated by Nekrich. Kempster Ltd. offshore company was complained to cheat the Chinese out of 100 million dollars. Nekrich bought a large oil shipment from the Chinese but he claimed he had never received it. As a result, supposedly profitable deal turned out to be a headache for China. Only after the prime-minister Mikhail Fradkov had interfered with the scandal Moscow police opened a case under article of serious fraud.
Source: Kommersant-Dengi, 14 December, 2004.
In 2005 head of the Ministry of Energy of Ukraine Ivan Plachkov modernized and reorganized Energoatom National Nuclear Energy Generating Company.

As far back as 2006 Ukrainian media reported that Mikhail Chernoy had shown his interest to Turboatom Kharkiv public company. His business partner, U.S. citizen Mikhaill Nekrich banned from entering Russia, was also mentioned in this regard. He started buying up Energoatom assets in Ukraine.
Energoatom National nuclear energy generating company is the largest electricity producer in Ukraine while Turboatom is a company that produces steam turbines for thermal power plants, nuclear power station and heat power plants, produces hydraulic turbines and other energy equipment.
Media warned against interference with Ukrainian business as they doubted that those people of a bad record would benefit to the economics of Ukraine.

Source: Kiyevski Telegraf, 20 October, 2006


On February 2011 the Supreme Council of Ukraine rejected banning privatization of Turboatom public company and Energoatom National Nuclear Energy Generating Company. Thus the state enterprises of strategic importance passed into the hands of private individuals.

Source: Obyektiv news agency, 16 February, 2011