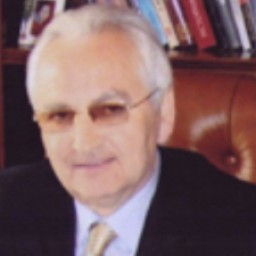 Bio:
Shamalov was born on January 24, 1950. He has a diploma of a dentist.
In the 1990s he supplied Siemens equipment to dental clinics in St. Petersburg.
In November 1996 was one of eight co-founders of suburban consumer cooperative Ozero on the shore of Komsomolskoe lake in Priozersk district of Leningrad region. The other co-founders of the cooperative are Vladimir Putin, Yuri Kovalchuk, Viktor Myachin, Vladimir Smirnov, Vladimir Yakunin, Andrei Fursenko, and Sergei Fursenko.
Since 2004 he has been a shareholder in St. Petersburg Rossiya bank
In 2001-2008 he was a representative of German company Siemens AG in the North-West region of Russia.
In 2006 together with Vasily Gorelov (son of Dmitry Gorelov), Sergey Kolesnikov, and Aleksander Ulanov (deputy director of Soveks and co-owner of security firm VIAB with Ilya Traber) acquired a controlling stake of JSC Vyborg Shipyard.
In 2008 he was dismissed from Siemens AG.
In late June 2010 he joined the new board of directors of Vyborg Shipyard.
He is the owner of Rirus Ltd, which in turn is owned by Indokopas carrying out the work on the so-called Project South.
Forbes placed him 198th on its list of the richest people in Russia with fortune amounting to $ 500 million.
Since summer 2003 his son Yuri has been President of Gazfond pension fund owned by Gazprom
Source: Antikompromat
Dossier:
In the early 1990s, when Vladimir Putin headed the Public Relations Committee at St. Petersburg City Hall, Shamalov conducted a program of equipping medical institutions in St. Petersburg with Siemens machines.
Source: Kommersant, August 06, 2003
In 1993-1995 the eldest son of Shamalov, Yuri, worked under Putin's leadership at St. Petersburg City Hall Public Relations Committee as an expert in trade outside the region. In 2003 he became president of Russia's largest private pension fund Gazfond established by Gazprom and its businesses.
Source: Vedomosti, April 04, 2011
On December 9, 2004 AB Rossiya meeting of shareholders defined the range of shareholders who could buy out the anticipated additional ordinary shares of the bank. Such shareholders included Transoil CIS (Gennady Timchenko), Dmitry Vladimirovich Gorelov, and Nikolay Terentievich Shamalov. Other shareholders included Yuri Kovalchuk, chairman of the board of directors of the bank, and Severstal-Group of Aleksey Mordashev.
Source: Delovoy Petersburg, January 13, 2006
In 2006 it was reported that, Kolesnikov, Vasily Gorelov (son of Dmitry Gorelov, the owner of 12.6% shares of Rossiya), and Nikolay Shamalov (owner of equal package) acquired a controlling stake in Vyborg Shipyard JSC. Soon after the change of ownership, the company received an order from Gazprom to build two offshore platforms for development of Shtokman field worth 59 billion rubles.
According to those familiar with the deal, the order was approved by Vladimir Putin, who later visited the factory and inspected the platform.
Some time later even more remarkable persons became shareholders of Vyborg Shipyard JSC. Nikolay Shamalov, a longtime friend of the prime minister and one of the establishers of Ozero, bought an 11% stake in the plant.
Furthermore, according to media reports, reliable sources named Ilya Traber as shadow owner of Vyborg Shipyard.
Source: Novaya Gazeta, April 21, 2011
On December 21, 2010 an open letter by Sergei Kolesnikov to Dmitry Medvedev was uploaded to the Internet. In his letter the former top manager of Sogaz wrote about a "palace" being built on the Black Sea ostensibly for personal use of Vladimir Putin.
Kolesnikov introduced himself as shareholder of Petromed. The letter stated that in early 2000 a N.T. Shamalov, whom Kolesnikov called an employee of Siemens AG and a close friend of Putin, addressed Petromed with an offer. According to Kolesnikov, Shamalov offered to provide funding for a number of major contracts in public health.
"Shamalov said that Putin had him come to his home to discuss some business opportunities related to the fact that he, Putin, became president" wrote Kolesnikov. "Shamalov explained that Putin had a condition for funding the contracts. He wanted Petromed to transfer 35 % of contracts value to foreign accounts. We were told that these contracts would be financed by oligarchs who were ready to make donations to help the new president. The money accumulated in foreign accounts would be returned and invested in the Russian economy under the direct supervision of Mr. Putin. "
In late 2005, according to Kolesnikov, Shamalov instructed Petromed to establish Rosinvest Ltd which would investment the funds eventually accumulated in foreign accounts. The established company worked in various industries in different regions of Russia.
Source: Slon.ru, December 23, 2010
In November 2006 a corruption scandal erupted in Siemens. It resulted in spotting bribes to foreign customers for the purchase of equipment manufactured by Siemens; investigation revealed that in 2000-2007 the supply of medical equipment to Russia was linked to illegal payments worth $ 55 million. During that period Shamalov worked for Siemens AG and in 2008 he was fired when he refused to answer questions during an internal corporate investigation into the alleged bribery.
Source: berilliil, January 11, 2011
Kolesnikov claimed that he was personally responsible for all investment projects of Rosinvest, except two, supervised by Shamalov. The two projects, as stated in the letter, were called Project Yug (a.k.a. Project South). Initially they provided for constructing a small recreation complex on the Black Sea coast near the village of Praskoveevka, project budget amounting to $ 14 million, a vineyard and the production of luxury wines in the villages of Praskoveevka and Divnomorskoe.
By mid-2009, when interior design project was approved by Putin, the company began to supply materials from abroad. The main supplier was Medea Inv., owned by the architect Lanfranco Chirello. The letter stated that in order to hide the price, quantity and range of the material supplied Shamalov decided to import them bypassing the appropriate rules of customs clearance, paying in cash or from offshore accounts.
Kolesnikov wrote that he expressed strong disagreement to use the scheme, after which, he said, he was isolated from all projects and within a month was fired along with other staff of Rosinvest. After that the company employed only people who were 100% loyal to Shamalov, Kolesnikov says.
Source: GZT.Ru, December 23, 2010
According to press reports, in 2011 builders of "the Palace of Putin" could encounter yet another corruption scandal.
The media found out that one of the partners of Kolesnikov, Shamalov, and Gorelov, was involved in a criminal case on extortion bribes from Toshiba. It was Vadim Mozhayev, a former director of the Federal State Unitary Enterprise Directorate of single customer - builder of Roszdrav (DEZZ). He was arrested in November 2010, at the same time as Andrei Voronin, the former head of the department of social control in the Control Department of the President; Leon Zilber, the director of Rosslyn Medical; and Aleksey Vilken, former Deputy Health Minister. All of them were involved in the criminal case over extortion $ 1 million from representatives of Toshiba for the opportunity to participate in tenders for the purchase of medical equipment.
According to the Unified State Register of Legal Entities, Mozhayev, Kolesnikov, Shamalov, and Gorelov were founders of two companies, namely Rosmodulstroy and UK Module, part of St. Petersburg group of companies Module, which constructed two modular medical centres in Perm and Barnaul and planned construction of "15 other such medical centres across Russia, from Vladivostok to Kaliningrad." The project enjoyed state support.
Mozhayev headed FSUE DEZZ from June 25 to December 7, 2010. Prior to joining DEZZ, Mozhayev worked for Siemens just like Shamalov and was responsible for all supplies of medical equipment in the Central Federal District of Russia, including federal procurement.
Source: Vedomosti, January 11, 2011