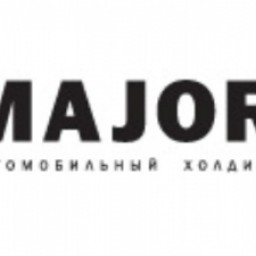 Bio:
Abrosimov's personal data is not specified in the affiliate register of Major Holding.
In 2009 it became known that Pavel Abrosimov, the owner of Avtotorgbank, formerly known as Slamek Bank, managed Major. Abrosimov and his business partner Alexander Nikitin were reported to be owners of more than 50% of Major ''for several years."
According to SPARK-Interfax, on 24 October 2008 Pavel Abrosimov and his business partner Mikhail Bakhtiarov owned 50% of Major Holding, to which all the assets of Major were transferred.
According to the Uniform State Register as of July 10 2008, Abrosimov wholly owned Major Avtoservis LLC, car service branch of Major. Formerly Avtobank controlled 90% of shares, while Aleksandr Nikitin owned another 10%.
Major owned 30 car dealers in Moscow and 5 car centres in St. Petersburg and cooperated with sub-dealers in other regions as well. The company was an official dealer of Mercedes-Benz, Audi, Toyota, Land Rover, Chrysler, Jeep, Dodge, Volvo, Honda, Mazda, Nissan, Ford, Renault and others. Major was engaged in cargo transportation, too.
According to Ranking-Interfax, in the first quarter of 2009 assets of Avtotorgbank was valued at 1.87 billion rubles, while its equity capital was 561 million rubles and its profit before tax totalled 10.7 million rubles.
In 1998 Major Auto was established as a dealer of DaimlerChrysler automobile corporation, but soon became a diversified holding. In 2001 transport and logistics branches were founded, and in 2004 Major Auto Trans company was established. The company signed a carriage contract with Nissan and Volkswagen. In 2006 Major became the exclusive carrier of Mazda, Alfa Romeo, and Renault. According to Auto Business Review magazine, in 2007 Major was second to Rolf in terms of revenue. The former earned $ 1.9 billion, while the latter earned $ 2.25 billion. But in 2008 they swopped places. Major increased sales by 51%, earned $ 3.29 billion and was ranked first.
Source: Banki.ru

Dossier:
In 2008 Major Auto group of companies purchased Avtotorgbank, formerly known as Slamek-bank .
Source: Gazette, 08 May 2008

In 2009 customs police together with the contraband department solved several smuggling crimes committed by an international criminal group. Construction equipment was smuggled through Major Cargo Service transport and logistics company. A criminal case for smuggling under the article 188 of the Criminal Code was opened. On 12 October 2009 officers of the Federal Customs Service searched office buildings of Major Auto. They seized financial and technical documents of the company. Reputation of Major Auto was blemished.
According to a source close to the investigation, Major Cargo Service transport and logistics company allegedly was already involved in criminal cases of smuggling twice. However, the Federal Customs Service refused to disclose detailed information. Press service of Major Holding said that "they were not authorized to comment on the activity of Major Cargo Service" and claimed that Major car sales centres had not been searched.
Source: Kommersant, 15 October 2009

Major Auto 's secret of success was protection of Moscow department of the Federal Security Service. At the end of 2009 officers of the Federal Service hushed up the case against Major Cargo Service, an affiliate of Major Auto, that was opened by customs police. The son of FSS General Baryshnikov at that time was a board member of Major Auto, while Colonel Igor Anisimov, the chief of Moscow department of the Federal Service, was the vice-president of the holding. Their names were not mentioned in public sources that covered the activity of Major Auto.
Source: Environmental Defence of the Moscow Region, 18 March 2011

According to Finance magazine, in 2011 Pavel Abrosimov's wealth was estimated at 8.5 billion rubles. He was ranked 335 in Russia's richest list, whereas previous year he was ranked 358.
Source: Finance, 14 February 2011