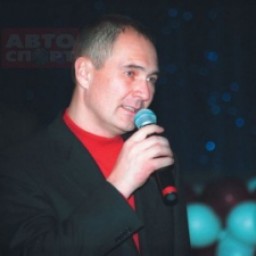 Bio:
Radik Shaimiev was born on 14 November 1964 in Kazan.
In 1982-1984 he served in a special mission army unit in defiance of his father, Mintimer Shaimiev, the first deputy head of Tatar Autonomous Soviet Republic, who sought to help his son dodge from military service.
In 1991 he graduated from an engeneers' training school in Kazan.
In1989 he worked as an engineer for Kazgrazhdanproekt research institute.
In 1990-1992 he was appointed deputy director-general of the research and production centre of Kazan foreign trade association.
In 1992 he became the director of NIRA - Export LLC.
In 1996 he was appointed principal adviser to the director-general of TAIF public company.
In 1998 he joined the board of directors of Tatneft public company.
In 2003 he won European Autocross Championship.
Radik Shaimiev has been married twice. He has two children.
In 2011 Shaimiev's wealth was estimated at about 550 million dollars.
Source: Russian Forbes, 15 April 2011



Dossier:
When Radik Shaimiev got married for the first time, he left his father's place, as allegedly there was no room there, whereas the apartment of Mintimer Shaimiev and his wife had an area of 110 square meters. Radik got registered at his wife's place. She and her grandmother lived on the outskirts of Kazan. Their one-bedroom apartment had an area of 27.7 square meters. On 10 March 1989 Radik got registered there and in a month he got a new two-room apartment in downtown due to a government housing project that supported people living in poor conditions. That apartment measuring ​​56.5 square meters used to be allocated for worker Farid Ibatullin and his family who had lived in a small and poor apartment for all their life. However, the son of the first secretary of Tatar CPSU regional committee Mintimer Shaimiev also needed a new appartment. So, the worker who had waited for the apartment for years was simply neglected.
Source: Nezavisimaya Gazeta, 14 October 2002

In 1992 Radik Shaimiev and Austrian businessman Nikola Koprovitsa established NIRA company. The company annually transferred abroad about 2 million tons of oil. In Russia NIRA bought qualified oil that was 20% -30% cheaper and transferred it to Austria, where the company was registered. Radik Shaimiev earned a lot of money on the difference between low prime cost and world price. He opened a foreign account.
Incidentally, Nichola Koprovitsa's father is a friend of Mintimer Shaimiev, while the name of the company comes from the first two letters of its founders' names.
Source: Novaya Gazeta, 18 December 2000

Officially, TAIF investment company was established on the basis of Kazan foreign trade association founded by the City Council of Kazan in 1990. First Kazan's deals were rather small, for instance, importing forty containers of cigarettes, 15 thousand tons of sugar, 14 containers of children's clothing from China. However, those deals were enough to get rich quickly due to total goods deficiency. So, it is no coincidence that the son of Mintimer Shaimiev became a manager of Kazan and then TAIF.
On 11 April 1995 the government of Tatarstan invited Tatar-American Investments and Finance investment company which was charged with arranging privatization of major enterprises in the Tatar republic. The company was called Tatar-American because NKS Trading company from New York allegedly put $ 10 million as share capital. NKS Trading was allegedly managed by Soviet emigres, Kazan's trading partners. However, some businessmen, as well as people close to former president of Tatarstan Shaimiev, stated that NKS Trading was a shell company, founded at the suggestion of Mintimer Shaimiev. Managers of Kazan were given minor parts of shares, while NKS Trading was given 36% of shares and the government of Tatarstan received controlling stake. In return, the government placed about 5-10% stake of each major enterprise in the republic, such as Tatneft, Kazanorgsintez, Nizhnekamskshina, Nizhnekamskneftekhim and others, under control of TAIF company.
Source: Kompromat.Ru, October 2009

TAIF Group includes TAIF-Invest company, TAIF-ST construction company, TAIF Service, Piramida retail insurance company, Avers bank, Avers insurance company, TVT and Novy Vek TV-companies, Karsar closed company, TAIF-Telecom and many others. Total value of the companies managed by Radik Shaimiev is 1 billion 370 million dollars. Public assets NIRA-Export company directly controlled by Radik is estimated at 100 million.
It is noteworthy that Radik Shaimiev failed to expand his business to other regions of Russia. Tatarstan was the only centre of his activity as Radik is not talented enough to run business without his father's support.
Source: Regions.ru, 2 June 2005

TAIF Group controlled by Radik Shaimiev was ranked first in Forbes list of major private companies in Russia. According to Forbes, in 2010 revenue of TAIF investment group was 340 billion rubles. In 2011 TAIF earned another 83.3 billion rubles and for the first time in the history of this ranking took first place among other companies.
Source: REGNUM, 27 September 2011