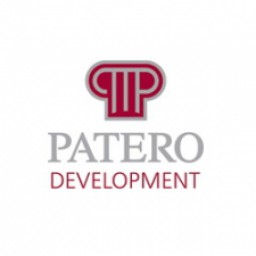 Biography:
Roland Isaev has twice hit the ratings of Russian billionaires - in 2010 (374th) and 2011 (444th), respectively. In both cases, he was introduced as a private developer, partner of Paata Gamgoneishvili for "Patero Development".
Source: Kompromat.ru "
Dossier:
In 1999, company "Octane + Alpha" was established for construction of luxury shopping mall "Vremena Goda" ('Four seasons') in Moscow, in which Isayev together with the capital developer Yuri Tyumentsev, deputy chairman of the Bank "Russian Credit" Paata Gamgoneishvili and former president of Lukoil, Senator Ralif Safin owned 25% each. In 2006 they finally announced construction of the center on Kutuzovsky Prospekt. It was planned to build the center at the expense of the former owner of shops Golden Babylon by Gamgoneishvili.
Source: Vedomosti of 14.08.2006
Earlier, in June 2006, a Cypriot company Wakelin Promotion sold malls Golden Babylon in Otradnoye and Yasenevo to Austrian Fund ImmoEast. The proceeds were scheduled to be spent on construction of a shopping center. In addition, company, Marr Capital controlled by Safin and his family also participated in the construction.
Regarding the construction of "Vremena Goda", more information about the project partners appeared. So, Isaev told, that he partly owned the Moscow shopping center "Univer-City" and "Shoes City" at the Vernadsky Prospect and TC "Davydkovo" at the metro station "Pionerskaya." in 2005, Tyumentsev turned out to be the youngest CEO of a currency stores "Berezka."
Source: Vedomosti on 15/08/2006
in June 2006, founders of Patero Development - Gamgoneishvili, Teimuraz Hihinashvili and Isaev - sold two trade centers "Golden Babylon" in Moscow to the fund Immoeast, and decided to do projects in the region, and became co-investors in construction of TC" Kalinka Malinka "in Rostov. The mall was renamed into "Golden Babylon".
Source: tovr.ru dated 30.01.2008
In late 2006, Wakelin Promotion controlled by Gamgoneishvili purchased from Alexander Golovatov an unfinished shopping center on the spot of the market "Rostokino" in the form of JCS "Kashirsky dvor – Severyanin".
Source: RIA News of 17.10.2006
As a result, owners of the construction project appeared to be "Patero Development" and the Austrian fund Immoeast. They took funds for the construction on a credit line with Sberbank.
Source: Vedomosti from 04.05.2009
In 2007 it became known that at the mall "Vremena Goda" found a buyer - a Canadian investment company Ivanhoe Cambridge. Earlier this year, the investment fund became a co-investor in construction and helped to repay the loan to Sberbank.
Source: RWAY.RU on 04/10/2007
In 2008 it was finally decided to sell the shopping center "Vremena Goda" to the Canadian company Ivanhoe Cambridge and the Austrian company Europolis.
Source: Vedomosti of 24.04.2008
The company "Bulfeld, which is owned by Gamgoneishvili and Isayev, vowed to build the biggest shopping mall in the Bulgarian capital of Sofia on the former site of the market. Name of Shopping Centre was «Paradise Centre», and it was supposed to contain shops, attractions, cafes, restaurants, bowling, movie theaters, an amphitheater, a green recreation area on the roof and underground parking. Construction is scheduled for completion in 2013.
Source: bulgarblog.ru
Isaev is also one of the main beneficiaries of the Bank Slavyansky Credit, created in Moscow in 1994. He owns shares in the bank through 33.3% stake in the Patero Group. The main activity of the bank is lending to individuals and corporate clients and doing deposits.
Source: "Sobstvennik"