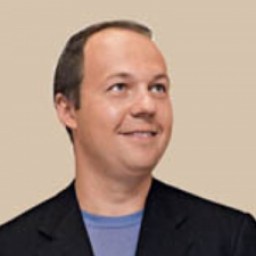 Biography:
Roman Zabolotnov (born 16 August 1971, Sverdlovsk, now - Yekaterinburg) graduated from the Urals State University of Technology, now B. Yeltsin Ural Federal University, in 1993.
1993-2000 co-owner of RModul firm
2000 co-owner and director general of the food retail chain called Monetka
Roman Zabolotnov avoids publicity and strictly forbids taking pictures of him. The officials of Monetka, like the company's director general, do not normally talk with journalists.
Source: Russian Forbes
Dossier:
In 1993 alumni of the Urals Polytechnic University, led by Roman Zabolotnov, set up a wholesale trade firm called RModul. They began as chocolate wholesalers and later became official distributors of many famous brands. After 7 years of work, Zabolotnov decided to single out retail operations. That moment Monetka appeared.
Source: Ekspert magazine in the Urals region, №21 (238), 5 June 2006
In 2004 Roman Zabolotnov filed a trademark infringements lawsuit against Klass JSC trade firm (Magnitogorsk). The court concluded that Klass illegally used the trademark of Monetka and ordered the defender to pay the plaintiff 500 thousand roubles ($17,000) in damages.
Source: Dkvartal.ru, 21 October 2010
Late in 2008 chairman of a department in the State Building Control Service (the Gosstroynadzor) Ivan Rabtsevich and his subordinates - Nikolai Chmelko and Vladimir Sudilovsky - were caught red-handed after having accepted 4m roubles bribe ($140,000) from Element-Trade LLC that owns Monetka retail chain for helping to receive official approval for bringing into service new trade and stock premises. The bribe was paid for lowering or canceling of the administrative fines and immunity for future sanctions.
On June 2010 the Court of the Sverdlovsk Region found Rabtsevich, Chmelko and Sudilovsky guilty. Rabtsevich was sentenced to 8 years imprisonment in colony and had to pay 900 thousand roubles fine. Sudilovsky and Chmelko were sentenced to 7 and 7.5 years in colony and had to pay 700 thousand and 500 thousand roubles fines. Dmitry Sarayev, engineer of Element Trade LLC, was fined 500 thousand roubles for "bribing a public official so that he or she commits illegal actions" (Article 291.2 of the RF Criminal Code).
The court ruled to give the money, given as the bribe, back to Element Trade company.
Source: Novy Region - Ekaterinburg, 20 June 2010
In 2011 list of most untransparent companies by the Russian version of the Forbes magazine Monetka was ranked 93th.
Source: 27 September 2010
On 22 June 2011 Sverdlovsk regional direcorate of the Federal Antimonopoly Service of Russia (the FAS) fined Monetka to 5 million roubles ($170,000m) for infringement of trade regulation law.
When striking deals with 5 bakery suppliers, the retailer laid down the illegal condition that the supplier could not turn its obligations under the contract over to the third party. In case it happened, the supplier paid 50% of the sum of the obligation. In other words, the suppliers were discriminated, and had to pay bonuses to the retailer.
Source: Pravo.ru, 8 August 2011