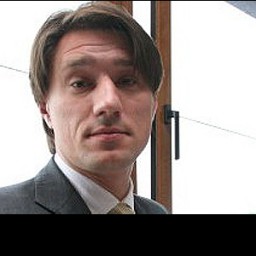 Biography:
Born May 5th 1973 Leningrad; Two degrees in International economics and financial and credit management.
Studied in USA the system of management and financial control in big corporations; Defended a thesis on "Financial and organizational mechanism of innovation business development";
Worked in such big financial and credit organizations as "Lenvneshtorg", "Inkombank", "Baltic financial agency".
Since October 5th 2003 his mother Valentina Matvienko holds the post of St Petersburg governor.
Dossier:
According to journalists, studying Main Internal Affairs Directorate's summary for July 13, 1994 one may find a message about Ms Rozhkova reference to Smolniy chief administration of internal affairs with claim that from 8 to 8.30 pm. two unknown criminals burst into her apartment and threatening her and her son, Rozhkov A.N., stole some valuable things, including garnet necklace and other valuables. Criminal proceeding was instituted under that fact by the article 145 of RF Criminal Code (robbery).
Already on July16, 1994 Murin Eugeniy Igorevich and Matvienko Sergey Vladimirovich were arrested by Criminal investigation department. Charge was brought against arrested and stolen by them property was partly confiscated. Though, Matvienko was imprisoned less than three days. It should be noted that he admitted his fault at once and the rest of the days waited for his mother's help. On July 18 th Valentina Matvienko came from Malta where she worked as an ambassador in those years. As a result, recognizance not to leave was chosen the preventive punishment for Sergey Matvienko while his partner in crime remained in preventive-detention cell.
In the course of investigation it turned out that Murin and Matvienko saw the suffered Rozhkov not for the first time. On May 10 th of the same year Rozhkov was beat by them and other three young men, after that got to hospital with injuries. It should be noted that afterwards Sergey Matvienko got the alibi that he stood with his mother in Malta that time. Therefore, irrespective the earlier established facts, he could not beat Rozhkov.
Murin and Matvienko were going to Rozhkov, on their way they got the next potential extortion victim – Murin's classmate Lipgard. They intended to "drain" him later. According to witnesses' and victim's testimony, Matvienko beat Rozhkov and, to frighten, attempted to strangle him.
Rozhkov's grandmother let the arrived group in. On the way the amount of debt for some reason increased to 80 000, Murin and Matvienko in a free and easy manner became to take away property against "debt". Considerable amount of books were packed in bags, some valuables including the garnet necklace at the cost of 60 000 rubles. Perhaps, they decided that the item would be of interest for book lovers preferring Kuprin. They took calculator "Electronika", hair drier and even a drawing set.
The result was the criminal case №187898, proceeded by the senior investigator of the 3-rd department of St Petersburg Chief administration of internal affairs investigation unit, justice lieutenant-colonel Zhukova. Murin's and Matvienko's fault of robbery and infliction of a bodily harm was established by investigation.
Murin Eugeniy Igorevich, born 1974, didn't have powerful parents, therefore he got soon to jail. Matvienko Sergey Vladimirovich, born 1973, working at the moment of arrest as a manager in check investment fund "Augusta", registered at the address: Tverskaya street, 15-65, partly admitted his fault, but accused Murin of the crime organization. I.e., bluntly speaking, put the blame on his partner in crime, expecting mother's support. And the support came – investigator Zhukova spared the son, deprived of a worthy upbringing because of the mother's permanent absence, and Sergey Matvienko's crime was temporarily forgot. Those facts were made public only in 2005.
Source: www.pdvdnk from 17.05.2005
Initially mass media displayed interest in the son of Petersburg governor owing to the facts of using by Valentina Matvienko her administrative resources in assisting her son's wealth and career development.
First publications about Sergey Matvienko touched upon his connections with bank "Saint Petersburg". Journalists noted that Valentina Matvienko, Alexander Savelyev and Victor Krotov were tied in the beginning of 1990 by joint business. All three managed the company CJSC "Komavtoservice", specialized on freight forwarding and trading.
In 2003 journalists stated the fact of owning by Sergey Matvienko shares in bank "Saint Petersburg". Besides, in May 2003 Sergey Matvienko took the post of Vice President in the bank. In general, big mass media began to write about Matvienko in 2003 in regard St Petersburg governor elections, where one of the candidates was Valentina Matvienko, taking that time the post of RF President's authorized representative in North-West Federal region. Nobody doubted her to win the elections whereupon journalists began to attend her and her son.
Source: Newspaper "Kommersant-SPb" № 160 (2763) from 05.09.2003
It was not accidental that bank "Saint Petersburg" began to rapidly grow in St Petersburg financial area than. For example, newspapers wrote that bank "Saint Petersburg", that was planning an extensive promotion of Visa plastic cards, got an exclusive access to clients' database of St Petersburg subway. It was intended to combine own cards with subway smart cards. However two years before "Saint Petersburg" was facing the exclusion from Visa system for the reason of poor technical facilities. Allocating more than $1 million to the new processing center and programming facilities the bank stated of it's serious struggle for market. The Vice President of "Saint Petersburg" bank's new technologies became Sergey Matvienko.
Source: Newspaper "Kommersant-SPb" № 165 (2768) from 12.09.2003
In regard to the appointment in December 2003 Alexander Kadirov, the Headman of Information agency "Rosbalt", to the position of City center advertisement director, journalists paid attention to informal relations between Sergey Matvienko and well-known St Petersburg's businessman, promoter and owner of some music radio stations, Eugeniy Finkelshtein, whose candidacy Matvienko lobbied to the position of City center advertisement director. Finkelshtein, however, stated that he was a "businessman but not a civil officer", confirming that his candidacy was really discussed with the governor.
Source: Newspaper "Kommersant-SPb" № 233 (2836) from 23.12.2003
In April 2004 Sergey Matvienko married a singer Zara (Zariya Mgoyan). It was informed that the singer was christened to orthodoxy before in one of small churches in outlying district of St Petersburg and got the name Zlata. The marriage, however, didn't last for long. To become free Sergey had to pay Zara half million dollars.
Sources: Newspaper "Kommersant-SPb" № 75/П (2914) from 26.04.2004, «Zhizn» from 23.06.2006
Sergey Matvienko was mentioned in regard with the deficit of drugs in St Petersburg since the middle of 2000. According to printed media it was not accidentally that the regional license for purchasing and distribution of drugs went to a company "Empire Pharma". It happened, supposedly, after 25 % of the company went to Matvienko in December of the previous year. Some spiteful critics were even sure that the major holding of stock was given to Mr. Matvienko as a present. Matvienko's partner in pharmaceutical business was the headman of "Empire Pharma" Omar Gurtskaya.
Source: «МK v Pitere» from 10.02.2005
Later it came up that the Vice President of bank "Saint Petersburg" Sergey Matvienko was preparing to transfer to VneshTorgBank (VTB). Thereby, VTB, preparing than to move to St Petersburg, did everything to guarantee warm meeting with local authorities.
According to journalists, taking into account VTB plans to move to St Petersburg, to purchase Promstroybank (SPb) and retailing business in the North-West of Russia, such transfer looked logical. VTB, undoubtedly, would need a specialist, leading IT in bank "Saint Petersburg" and being governor's close relative at that.
In October 2005 the headman of VneshTorgBank Andrey Kostin officially stated about finalizing of re-registration of his credit and financial organization in St Petersburg.
It was additionally reported that after transfer to VTB Sergey Matvienko, in all probability, would remain the owner of bank "Saint Petersburg" stock (he owned that moment 7,69% of shares, according to other information sources - 11,04%).
Sources: Newspaper «Kommersant» № 209/В (3048) from 09.11.2004, Magazine «Money» № 13 (518) from 04.04.2005, "Kommersant-SPb" № 194 (3278) from 14.10.2005
Later bank "Saint Petersburg" announced about changes in the board of directors. As journalists predicted, structures, controlled by well-known Petersburg banker Vladimir Kogan, sold 35% of bank shares. According to official version, after completing all legal procedures, 51 % of bank shares would be concentrated in hands of it's top managers. However, local financial experts considered governor's son, Sergey Matvienko, the key shareholder of the bank.
Source: Newspaper "Kommersant-SPb" № 177 (3261) from 21.09.2005
In June 2006 it came up that Sergey Matvienko bought a beautiful island with the area of 10 hectares nearby the Pirita river together with Lukoil Eesti CEO Eugeniy Bolshakov and co-owner of Russian bank OJSC "Saint Petersburg" Alexander Savelyev. It was supposed that established by him company "SMB Invest" would construct on the island, located not far from farmstead Lagedi, eight houses for authoritative Russian businessmen. The second step in "SMB Invest" activity was supposed to be opening of helicopter line between St Petersburg and Tallinn.
Source: Newspaper "Kommersant-SPb" № 111 (3442) from 22.06.2006
Then the journalists paid attention to Sergey Matvienko in regard that he took the position of "VTB-Capital" Head and began to manage such VTB real estate projects in St. Petersburg as "Embankment of Europe" at the cost of about $250 million and "Nevsky town hall" at the cost of about $200 million.
Source: Newspaper "Kommersant-SPb" № 204 (3535) from 31.10.2006
In spring 2007 in St Petersburg took place a serious scandal with participation of Finnish company "Container Finance", which owned «Mobi Dick» Ltd, operating the biggest container terminal in St Petersburg sea port, and Vladimir Kogan. In a fact "Mobi Dick" representatives accused Vladimir Kogan of an attempt to take away a plot of land from Finnish businessmen, where they were planning to construct additional terminal, and give it to well-known criminal Vladimir Barsukov. Kogan was one of RF Rosstroy managers then and motivated his actions by technological reasons: the plot hampers the construction of defensive facilities supervised by Rosstroy.
"Mobi Dick" rented a site on Kotlin island in St Petersburg since 2003. In autumn 2006 under pressure of St Petersburg Committee of state property administration "Mobi Dick" management had to sign additional agreement to the rent agreement for transferring the territory to Rosstroy for two years, to take it back afterwards.
According to official version, the plot was necessary to Rosstroy for dike construction. Valentina Matvienko guaranteed to permit Finns to return to the territory in two years. However signing the agreement with the city finns doubted they would be let back in two years.
Source: www.newsru.com 18.05.2007
In connection with that conflict journalists paid attention to the relations between Sergey Matvienko and Barsukov. For example, they wrote that from hearsay Barsukov had a serious conflict with St Petersburg governor. The reason of conflict was, supposedly, quarrel with Sergey Matvienko.
Printed media wrote that most members of St Petersburg's beau monde became witnesses of unexpected meeting of two powerful St Petersburg businessmen, Sergey Matvienko and Vladimir Kumarin, in one of the biggest St Petersburg casinos, where a joint project was discussed. Matvienko offered to forget past disagreements inviting Kumarin to participate in ferry complex project. Tambov criminal group member was asked for force support. Solution of problems with authorities the official's son took upon himself… Vladimir Kumarin, according to printed media, refused to participate in that doubtful project.
Source: «Vslukh.Ru» from 18.05.2007
In spring 2007, Sergey Matvienko stated of leaving the elite cottage settlement construction project in Estonia, supposedly, for political reasons, considering the transfer of Bronze soldier in Tallinn a personal insult.
Source: Newspaper «Kommersant» № 90 (3666) from 26.05.2007
In connection with that journalists reported that from the very beginning the message about intentions of St Petersburg governor's son, Sergey Matvienko, with partners to buy an island in Estonia brought the Republic citizens to study geography of native land. It was considered by then that the island was piece of land in the middle of water, for example, sea or lake. What island could be in J?el?htme waterless area?
It clarified later that the small Pirita river in Nothern Estonia nearby Lagedi was divided in two branches, flowing together at a distance of half kilometer. The belt of land between them with the width about 200 meters was that mysterious island, which, according to it's owners' investment plans, would become soon the residence of some very powerful Russian men, who would every morning get to St Petersburg from the island by helicopter.
It became knows soon that "Matvienko's island" were still in natural look, and plans to establish Russian Rublevka in Estonia could not move forward from the table of local elder.
Therefore, when after the occasion with transfer of Bronze soldier Sergey Matvienko stated that he refused to participate in that project in protest at the actions of Estonian authorities, it was reasonable from the investment point of view. Was it worth spending time and money for the slipping project especially when there were possibility to exit effectively unpromising game?
In addition to that, according to capital issues register, there had been an off-exchange deal in May with SMB Invest AS shares — company, owning the island, after that number of owners reduced from three to two. It was not hard to guess, what was behind that: Sergey Matvienko sold his stock of 46 % to another co-owner – chairman of bank "Saint Petersburg" board, Alexander Savelyev, whose stock amounted after that to 92 %. The rest 8 % belonged to working in Lukoil Estonian department Eugeniy Bolshakov. So the island remained in hands of Russians but from "Matvienko's island" it turned to "Savelyev's island".
Sources: Application to newspaper "Kommersant" № 106 (3682) from 21.06.2007, «Kommersant» № 90 (3666) from 26.05.2007
Later journalists remembered about Sergey Matvienko in connection with the next huge developer project, where, according to journalists, Matvienko acted as lobbyist. It was talked that the United industrial corporation of Sergey Pugachev found investor for termination of one of the biggest in Russia shipbuilding yard – St Petersburg Baltic plant (Baltiysky zavod). It was supposed that VTB would give the corporation $550 million to transfer the plant's facilities to "Nothern shipyard" (Severnaya verf) and clearance of site in Vasiliy island for the construction of offices and elite housing. As journalists reported, not only financial but administrative support of VTB was important for Sergey Pugachev: the son of St Petersburg governor, Sergey Matvienko, was at the head of one of VTB structures.
With reference to confidential source, printed media reported that VTB could make the project real. "The lobby efforts of Sergey Pugachev were not enough to move the project forward himself. During the last year he didn't manage to, - the source from VTB supervisory board reported Kommersant.- VTB, where the governor's son works is just a gift for him" Sergey Matvienko was at the head of "VTB-capital", Petersburg daughter of the bank, dealing with developer projects. Officially there were no any comments from VTB about lobby part of the project.
Source: Newspaper «Kommersant» № 144 (3720) from 14.08.2007
Later journalists paid attention to mutually beneficial neighborhood of Smolniy and project "Nevsky town hall", which was being realized under control of Sergey Matvienko. It was supposed that on the territory of "Nevsky town hall"complex woul be placed the new residence of St Petersburg administration, "Smolniy-2", and business centers of A class.
According to investment contract, Petersburg government would buy meant for it more than 100 thousand square meters from VTB at cost price (at the cost about not less than $1 thousand for 1 square meter). Thereby the city would return VTB considerable part of taxes for re-registration the bank's head office in St Petersburg in 2005 (amounted to not less than $37 million annually). At the same time "Smolniy-2" would become for VTB the anchor tenant, rising the attractiveness of other commercial real estate in "Nevsky town hall".
Source: Application to newspaper "Kommersant" № 38/В (3855) from 11.03.2008
Later printed media informed that Sergey Matvienko came to city recycling market. It was informed that Sergey Matvienko got control over the first recycling plant at Volhonskoe shosse via CJSC "VTB-capital (investment "daughter" of bank "VTB"). Scandalousness of the situation was that the plant got in the middle of serious conflict between St Petersburg government housing committee Chairman Yunis Lukmanov and CEO of the plant Yury Likhachev.
According to Leonid Vaisberg, CEO of OJSC "Scientific production enterprise "Mekhanobrteknika", VTB bought Yury Likhachev's stock. First Deputy CEO of the company Mikhail Fedashko refused that information. According to opened printed media, the matter didn't have further development.
Source: «Delovoy Petersburg» from 03.04.2008
Printed media got also interested in the news that the headman of "Novatek" Leonid Mikhelson and Sergey Matvienko planned to realize joint project of St Petersburg institute of mines. In that regard it was reported that the company of Mikhelson and Matvienko, "Brand" Ltd., was founded in 2005 in Samara region in accordance with Unified State Register of Legal Entities. In October 2007 Mikhelson owned 75% of «Brand», Matviyekno's company «Strelets-2» (bank "Saint Petersburg" shareholder) — 18,2%, as stated in Unified State Register of Legal Entities. The rest of stock belonged to Sergey Okunev, an old associate of Mikhelson, Chairman of First United bank board.
The information was very closed, however, the printed media found out about oil and gas company "Gorniy", which 27,5% belonged to "Brand" (Unified State Register of Legal Entities data). The founder of oil and gas company – St Petersburg institute of mines, it's chancellor, Vladimir Litvinenko, reported to "Vedomosti". Oil and gas company conducts prospect drilling in Nenetskiy autonomous area at Vorga-Missyurskiy section. In 2005 Institute of mines got the license for it. Students practiced there and the institute developed new technologies. However, till 2012 it would be necessary to open and register resources (according to license terms), which would require 300-400 million rubles annually, Litvinenko told. So institute had to refuse from that section for oil and gas company, because starting from 2004 state institutes of higher education were forbidden to take credits in banks, and starting from 2006 – to invest money to legal entities' authorized capital. There were and exclusion for intellectual property investments. According to that model the institute established oil and gas company "Gorniy". Then it was looking for investors for almost a year. There was no information about further development of the project with Matvienko's participation.
Source: «Vedomosti» from 28.04.2008
Soon printed media described scandal with company's "Parameter" claims for two buildings in the centre of St Petersburg. Gross legal violations were done in realization of those projects. Sergey Matvienko owned CJSC "Parameter" via CJSC "Empire".
Source: «Vedomosti» from 29.08.2008
Later British printed media paid attention to Sergey Matvienko. British newspaper "Nottingham evening post" wrote that Russian businessman, the son of St Petersburg governor Valentina Matvienko, Sergey Matvienko, wished to be accommodated in Nottingham castle museum during his stay in Great Britain, however, he was refused by the museum management.
According to journalists, Sergey Matvienko was going to visit United Kingdom in the end of September to participate in wrestling tournament between St Petersburg's club Red Devils and it's competitor – team from USA.
The newspaper noted that when choosing place for Matvienko's accommodation "Russians refused from president apartments, saying that they needed something bigger and better". Russians were offered president apartments in five star Park Plaza hotel, but, according to "Nottingham evening post", Matvienko said, that suitable place for him and his 40 fellows would be castle of Nottingham – the city, in which surroundings, according to legend, the noble robber Robin Hood operated.
It was not possible to realize that idea because the castle was not suitable for accommodation.
Source: «RIA-Novosti» from 16.09.2008
In spring 2009 journalists paid attention to the circumstance that Sergey Matvienko was one of co-owners of CJSC "National media group". His structures owned 0,8% of "National media group" and shares in assets under it's control – about 3% in TV and radio company "Petersburg" ("Fifth channel"), less than 1% in TV channel REN TV. The major stockholders of "National media group" still remained "Sever group", "Surgutneftegas", "Sogas" and investment company "Abros".
According to updated data of Unified State Register of Legal Entities and "SPARK-Interfax" agency, about 3 % of "Media-invest" Ltd. (owned 27,8% of "National mediagroup") belonged that moment to "Karinti" Ltd. The sole owner of "Karinti" Ltd was "Nord-west Management" Ltd, 90 % of which belonged to CJSC "Empire", which was owned by Sergey Matvienko. Thereby, the structures of St Petersburg governor, Valentina Matvienko's, son Sergey owned 0,79% of "National media group". In addition, according to "SPARK-Interfax", in the list of "Karinti" Ltd daughter companies was "TV radio company "Petersburg" OJSC, which 2,99 % belonged to "Karinti". All together "Karinti" owned less than 1% in TV channel REN TV.
Source: Newspaper «Kommersant» № 63 (4118) from 09.04.2009