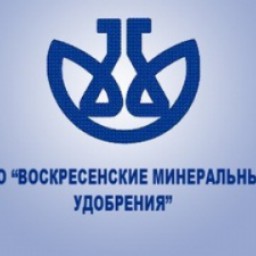 Bio:
Simon Pevzner was born on 28 July 1952.
He acquired foreign nationality. Pevsner is often referred as a citizen of Israel and a "semi-citizen of Russia", although he lives in Vienna.
Source: Finance

Dossier:
The biggest scandal Pevzner got associated with was purchase and management of Voskresenskiye mineralniye udobreniya company that produced mineral fertilizers. Agroprodmir agricultural company managed by Pevzner and Sergei Melnikov took control over Voskresenskiye mineralniye udobreniya plant at the beginning of 2006, and during the year company profits 67 times decreased and almost came to nothing. In 2007 profits fell by 22% again. When Agroprodmir operated the company, phosphate fertilizer 4-5 times rose in prices and nitrogen fertilizer went up 2-3 times. Costs of gas, electricity and apatite concentrate were doubled.
Voskresenskiye mineralniye udobreniya was bled white by Pevzner and Melnikov, the machinery of the company сompletely wore out, while workers' wage fell by 50-70%. No restructuring or innovating were carried out.
Source: solomin, 21 April 2007

Pevzner and Melnikov spent money intended for reconstruction of the plant on their own needs. For example, Pevsner bought a villa in Bourgas, Bulgarian city, on the money that were to be spent on ammonia columns. Pevzner promised an option for 22% of shares to the former shareholder of Phosagro, but when fertilizers rose in prices it never even crossed his mind to pay a dividend to other shareholders. First, he reduced the stake offered to the former owners from 22 to 14% by having issued new shares and then the stake was written off, so that the shareholders could not control it. The operation was covered by a public stir made by lawsuits that Uritrans Dunge-mittelhandelsges Austrian company, major shareholder of Voskresenskiye mineralniye udobreniya, filed to Moscow reference tribunal in April 2008. The company demanded to rescind an agreement with Phosagro when the latter availed itself of a right to share buyback and was going to repurchase 14% of shares.
Source: Stringer, 30 April 2008
In May 2008 a blogger published Pevsner's letter to his accomplice Sergei Melnikov on LiveJournal. The letter revealed details of the scam when Phosagro company was filed a lawsuit and then illegally deprived of a share option. In his letter Pevzner openly said that they "were cheated ", as people "who had paid for all that plant bustle disappeared, they stopped answering the phone''. Those masterminds behind Pevzner and Melnikov remained unknown.
Source: ahudyakov, 06.05.2008

In July 2008 Voskresenskiye mineralniye udobreniya was incorporated in Uralkhim holding owned by Dmitry Mazepin, who took over control of nearly 75% stake of the company. New owners also did not start the reconstruction and reduced formerly major enterprise that used to provide a lot of people with a job to such a poor condition that social explosion was about to occur.
Source: solomin, 12 October 2009

Despite the fact that Pevsner has been Austrian resident for a long time, he is still included in the rating of Russian businessmen. In 2011 Finance magazine ranked him 316 in Russia' richest list. His wealth was estimated at $ 300 million dollars.
Source: LibyMax, 22 February 2011