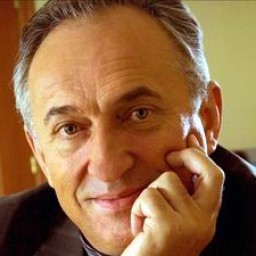 Biography
Vasily Anisimov was born on 19 September 1951 in Alma-Ata. In 1977 he graduated from Alma-Ata Institute of National Economy. In 1982-1986 he headed Kalinin nuclear power plant. From 1986 to 1989 he headed Roskhoztorg Moscow branch.
In 1989 he established Trust Company which received the status of special exporter for the sale of non-ferrous metals. Later the company was renamed into Trustconsult. In 1992 Trustconsult started trading aluminum, and later began buying shares in aluminum smelters.
In 1994 he registered in Switzerland his Coalco development company.
In 1995, his firm took control of the stake in Bratsk Aluminum Plant, Krasnoyarsk Aluminum Plant, and Achinsk Alumina Refinery.
In 2000 he sold the aluminum plants to Renova.
In 2005 he became Alisher Usmanov's business partner in Metalloinvest holding.
In 2010 Anisimov bought from VTB a controlling stake in 11 Russian alcohol companies formerly owned by Rosspirtprom. VTB got the shares from Rosspirtprom as payment of a 5 billion rubles debt.
Anisimov is married with four children. His daughter Galina and her husband were assassinated in 2000 in Ekaterinburg.
Source: Wikipedia
Dossier
In 1999-2000, Anisimov, as co-owner of Krasnoyarsk Aluminum Plant (KrAZ), did much to bring aluminum assets of the Chernykh brothers and of Anatoly Bykov into the ownership of Roman Abramovich and Boris Berezovsky who used the mentioned assets to establish the holding Russian Aluminium (Rusal). There were rumours that it was Anisimov who developed the cunning scheme to remove Anatoly Bykov, KrAZ board chairman and the most influential Krasnoyarsk region entrepreneur, with the help of an alleged murder and the subsequent "resurrection" of Vilor Struganov nicknamed Pasha Tsvetomuzyka. Anatoly Bykov was arrested on suspicion of organizing the assassination of Tsvetomuzyka, and KrAZ smoothly passed into the hands of Rusal owners. But Bykov seemed to have found out who organized the arrest and how he did it, so Anisimov had to hide overseas for a few years. He stayed in the U.S. and even in the Mexican resort of Acapulco.
Source: The Moscow Post, 29 November 2010
Anna Anisimova, the youngest daughter of Anisimov, first hit the headlines in summer 2004 during her vacations in the Hamptons, the fashionable resort in the state of New York. She rented a house for 530,000 dollars for the whole season. Such expenses impressed even the wealthiest Americans. Anna Anisimova concluded her first independent deal at 19; she bought two 45-metres townhouses in Manhattan with total area of ​​1700 sq.m. for 23 million dollars. Anna announced her intentions to "set up a real estate empire and conquer New York." But the deal incurred losses. A year later, local authorities demanded that Anisimova demolished the upper floors of the townhouses. As it turned out, the buildings violated the height regulations.
But it did not stop Anna. She soon acquired an apartment in New York City for 15 million dollars. In 2007, Anna Anisimova once again got into the public eye. She bought a luxury penthouse in the most prestigious house in Sunny Isles, Miami, for 5 million dollars. Her elder sister, Angelina Anisimova, on the eve of her wedding bought a 450 metres loft in a house on Upper East Side in New York for 7 million dollars. She also has an apartment in Miami.
Source: Express gazeta, 19 March 2007
It is rumoured that in 2005 Anisimov flew to the UK and met with Badri Patarkatsishvili. He offered Patarkatsishvili to help him return home on condition that he severed all business relations with Boris Berezovsky, and sold the publishing house Kommersant to a businessman loyal to the Kremlin. Kommersant ended up being bought by Alisher Usmanov, Anisimov's business partner in Metalloinvest.
Anisimov went beyond the "demands of the Kremlin", and put forward a private condition. He required Patarkatsishvili to lend him 500 million dollars to purchase shares of Mikhailovsky Mining and Refining plant. Berezovsky and Patarkatsishvili received the money from the sale of 25% Rusal shares and gave it to Anisimov. One of the main conditions of the loan was to transfer each of them 5% of the shares in Metalloinvest. But Anisimov cheated and did not give them the shares. Berezovsky began suing with him in the High Court in London.
After receiving the 500 million, Anisimov and his business partners increased their share in Mikhailovsky Mikhailovsky Mining and Refining plant, bringing it to 97%. Soon Vasily Anisimov's 25% in Mikhailovsky Mining and Refining plant turned into a 10% stake in Metalloinvest.
Anisimov got a nice bonus of 250 million dollars. Patarkatsishvili, in fact, gave away rather than sold the publishing house Kommersant to the Russian side. Anisimov, on the other hand, was clever enough to actually sell it to Usmanov.
In 2005-2006, Patarkatsishvili was sure that Anisimov was helping him to finally return to Russia. Among proofs of their close friendship in the period there is Bombardier aircraft which Patarkatsishvili gave to Anisimov as a present for his 55th anniversary in 2006.
But in 2007, Patarkatsishvili, who never got the Metalloinvest shares and saw no help in returning to Russia, realized that Anisimov ditched him. He asked Anisimov point-blank about the return and demanded that he immediately did everything that they had agreed about. However, shortly after his conversation with Anisimov Patarkatsishvili suddenly died, allegedly due to acute heart failure.
Source: The Moscow Post, 24 March 2011
Strangely enough, after the death of Patarkatsishvili all the written evidence that Anisimov owed him something was gone. All paperwork relating to the 500 million dollar loan and the 250 million dollars was lost. Anisimov announced his rights to inherit Patarkatsishvili's assets, pointing to his once warm relations with his widow, Inna Gudavadze. In 2008, Anisimov was able to convince her that he would effectively protect and defend her interests. And at first he did help.
For instance, it is believed that it was Anisimov's active interference that resulted in the annulment of the "parallel" marriage of Badri Patarkatsishvili to Olga Safonova, allegedly registered in 1997 in one of the registry offices in St Petersburg. As a result, Olga Safonova, mother of a 15-year-old son David Patarkatsishvili, could no longer challenge the status of Gudavadze as the wife of the dead tycoon.
However, after the active struggle for the assets of the deceased, relations between Inna Gudavadze and Vasily Anisimov somewhat cooled. But here Anisimov's wife Ekaterina helped him out. She got the public eye only twice, but both were significant events. The first time it was when she unsuccessfully tried to move the relics of Grand Duchess Elizabeth Feodorovna (Romanova) to Moscow, causing an internal scandal in church, and after, they say, the wife of Anisimov contributed to the scandalous divorce of the Abramovich couple.
Soon Ekaterina Anisimova may go to Georgia, where she will probably try to convince Inna Gudavadze that Anisimov remains her best, most reliable friend and that no one, except Anisimov, will be a better manager for Salford fund assets and inheritance of Badri Patarkatsishvili in general.
Source: Vek, 26 January 2011