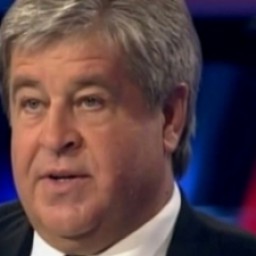 Bio:
Vasily Duma was born on 20 June 1954 in Krasnoyarsk. He graduated from Tyumen Industrial Institute, having majored in construction of gas and oil pipelines, storage facilities and tank farms.
He served in the Soviet Army and took part in construction of gas pipelines in Zakarpattia and Surgut.
In 1997-1998 he headed a department of the Ministry of Fuel and Energy.
In 1994-1996 he was president of Uralnefteservis company.
In 1996-1997 he was president of LUKOIL-Transnefteprodukt company.
In 1998-2000 he was president of Slavneft company.
In 2001-2005 he chaired the board of directors of Grand Invest Bank commercial bank.
Since 2005 he has been chairman of the Coordinating Council of Ukrainian public organizations in Russia.
Awards:
Order of Friendship
Order For the honor and valor
Medal for the development of mineral resources and development of oil industry in Siberia
Medal of the 850th anniversary of Moscow
Order of St.Sergei of Radonezh
Order of St. Prince Daniil of Moscow
Order For merits 2nd and 3rd Grade (Ukraine)
Duma is a doctor of economics and a member of the Academy of Mining Sciences.
Duma is married. He has two daughters and four grandchildren.
Source: official site of a member of the Federation Council
Dossier:
Vasily Duma has been "sitting on the pipe" at least since 1992. At that time he was president of Urayneftservis company. In 2000 Duma managed Slavneft Russian-Belarusian oil company.
Source: Novaya Gazeta, 12 March 2007

Vasily Duma visited Kostroma less frequently than Ukrainian cities or his tastelessly furnished villa in Nice. After he had been elected coordinator of the Council of Association of Ukrainians in Russia and the Federal National-Cultural Autonomy of Ukrainians in Russia in 2005, Duma generously supported each project of Ukrainian nationalists, from an exhibition in commemoration of Stepan Bandera to distribution of hundreds of books and booklets on SS Galichina (Ukrainian division of fascist army) and promotional materials of various Ukrainian nationalist organizations in Russia.
Duma found partners for the dirty work: employee of Library of Ukrainian Literature Yuri Kononenko, who said '' The Chinese and Afro-Americans are much closer to each other than Ukrainians and Russians. Slavic theory is a harmful ideology" and Valery Semenenko known for his articles about "persecution and genocide of Ukrainians in Russia. "

On 17 August 2007 in Noviye Bezradychi village president of Ukraine Viktor Yushchenko awarded Vasily Duma with Order For Merit of the 2nd Grade. After the celebration small group of people close to the president, including Duma, was given a task to unite Ukrainian diaspora and as far as possible to establish a political party in Russia representing interests of Ukrainians and to help democratic parties join the RF government .
Source: solomin, 27 June 2007

In 2009 when interviewed Vasily Duma was asked whether he had dual nationality and whether it was true that in Russia he claimed to be an orthodox, while in Ukraine and in Rome he said he was a member of the Uniat Church. Duma did not give a direct answer. He said that senators were usually controlled.
Source: Radio Svoboda, 31 May 2009

In 2011 some newspapers published comments on statistics data on the growth of male mortality and disproportion of men and women in the society. The comments were insulting towards women. Vasily Duma said "Women all at once got involved in business and politics, so us, men, got upset and frustrated about that. It usually results in diseases that don't let us live as long as we'd like to ..."
Source: Delovoy Peterburg, 1 February 2011

Governor of the Kostroma region Igor Slyunyaev signed a decree on Vasily Duma's early resignation as representative of the Kostroma region in the Federation Council, though his term was to expire in October 2012.
As early as March Slyunyaev was rumoured to withdraw Duma's authority. "At first we planned to do it without any fuss'', a source from Kostroma office of United Russia said, ''But Vasily Mikhailovich refused to resign as he found patrons in Moscow. So the governor had to apply a lot of effort to make him quit"
Source: Kommersant-Online, 18 May 2011