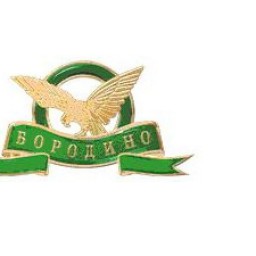 Biography
In 1993 Voktor Lapkin and Tigran Nersisyan set up a carbonated beverages production line at Borodino collective farm. In July 1994 the plant produced its first batch of bottled lemonade. As a response to the transition to a market economy, the collective farm was turned into a closed joint stock company. Borodino CJSC grew into a holding; Nersisyan and Lapkin became business partners.
In 1995 the plant which had been renamed into Spaso-Borodinskiye Vody signed an agreement with РерsiСо to bottle the drinks produced by the American company until in 1998 it built a plant of its own in Moscow suburbs.
In 1996 Borodino bought a German production line for printing, which was mounted in Mozhaysk. It was the first experience of non-core, allied manufacturing.
In 1997 the company acquired another bankrupt business, a canning plant in the city of Medyn in Kaluga region. It was decided to keep the plant in canning industry and soon it began producing kvass mash and pickled vegetables.
Nersisyan and Lapkin's company weathered the 1998 economic crisis and even bought a small enterprise in Moscow. It was a carbonated beverages plant Mona, the one that had introduced Baikal soft drink to the market for the first time.
Currently Borodino group of companies is a holding that includes dozens of enterprises forming six divisions: food products, mechanical engineering, real estate development, construction, financial division, and the division of electrification. However, Lapin only owns a half in food products division.
Source: Source: lydi.ru
Dossier
Borodino collective farm was the most well-known in the district due to owning the famous Borodinskoye pole, or Borodino field, where a key battle of the Napoleonic Wars took place. Viktor Lapkin, head of the collective farm, was an influential man. He was the first and the last People's deputy elected there during the Soviet times.
Source: Kompaniya, 17 May 2004
On 24 October 2001 the investigative department at Mozhaysk district police initiated a criminal case no. 49154 over evidence of a crime stipulated in Part 2 Art. 171 of the Russian Federation Criminal Code. It was the data collected during a desk audit of Borodino CJSC carried out by Moscow division of the Ministry of Finance that served as the grounds for the case initiation. The audit reports showed that only during the first six months of 2001 Borodino CSJC manufactured and marketed several kinds of spirit drinks without the required license. The audit also showed that information on spirit drinks manufacturing was not included in relevant paperwork of Borodino. Thus, the company may have had large sums of profit that were not on its tax declaration. Such conclusions by the auditors could only be checked through investigation proceedings. Mozhaysk city prosecutor, Sergey Kotenko, was supervising the investigation.
In late 2001 Kotenko was summoned to Moscow region prosecutor's office to meet with deputy region prosecutor Petr Vilkov and then with the region prosecutor Eduard Denisov. Both men were trying to persuade Kotenko to close the case against Borodino. Sergey Kotenko refused despite of the fact that the officials made it clear to him that "mafia hired a contract killer".
However, Aleksandr Bogdashkin, the area prosecutor, closed the case against Borodino. Kotenko called the grounds for the case termination a stretcher and pointed to violations of the Code during case termination.
Sourse: Novaya Gazeta, 24 June 2002
In 2005 mass media reported that Borodino was one of the most closed companies in food industry. Borodino was known for a unique trend: it was engaged in over 10 market segments without being a major market participant in any of them.
Sourse: Business, 14 September 2005
In 2010 Produktoriya retail stores chain decided to pay its suppliers with apartments. Owned by Borodino, the retail chain wanted to clear its debts in exchange for apartments in Mozhaysk in Moscow region and in Medyn in Kaluga region. The holding offered Mozhaysk apartments to its suppliers at the price of 45 thousand rubles per sq. metre and Medyn ones at 25 thousand per sq. metre. There is no information as to the debt amount. According to some information, suppliers filed over 40 lawsuits against the store chain to Moscow Arbitration Court since early 2010. Such method of paying existed in construction market in the 1990s and was used by developers to pay the contractors. Such "clearing apartments" contractors usually sold at low prices.
Source: Kommersant, 09 April 2010
Borodino Group did not pay off a loan to Svyaz-bank, and in early June 2010 the bank filed five lawsuits against Borodino's enterprises to Moscow Arbitration Court. All of the lawsuits were related to the default of loan obligations and bonds redemption. There is no information as to the total debt amount of retail division Borodino-Agro LLC, that includes Produktoriya store chain which belongs to Tigran Nersisyan and Viktor Lapkin on parity basis. Since January 2010 contractors have filed over 40 lawsuits against Borodino to the sum of more than 35 million rubles. The company suggested clearing the debt by covering it with apartments built by the holding in residential complexes in Mazhaysk in Moscow region and Medyn in Kaluga region.
Source: Slon.Ru, 5 October 2010


According to Finance magazine, Viktor Lapkin ranks 435 in the list of Russian billionaires, his fortune at 5.8 billiion rubles. He had lost 221 positions in a year.
Source: Finance, 14 February 2011
In May 2011 Moscow Arbitration Court refused registration to I'll Take Manhattan trade mark (case A4/2011) set up by Borodino Group of companies, co-owned by Tigran Nersisyan and Viktor Lapkin.
Source: Pravo.ru, 13 May 2011