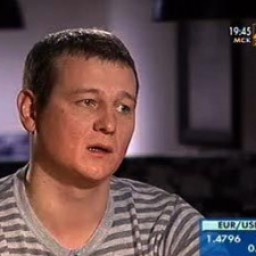 Bio:
Viktor Remsha was born on 19 October 1970 in Krasnoyarsk.
In 1994 he founded Finance analytic investment company.
In 1994-1996 he published Investor's Portfolio analytical newsletter.
In 1995 he graduated from Bauman State Technical University in Moscow, having majored in radio and electronic systems.
In 1996 Finance analytic got engaged in stock jobbing.
In 1998 Viktor Remsha considered providing individuals with brokerage services as profitable business and created Finam.ru website.
In 2003-2008 he was the director-general of Finam company.
In 2006 he purchased Mamba dating network. It was the biggest deal in the history of Finam.
In March 2008 he chaired the board of directors of Finam.
In 2010 he joined the board of NAUFOR.
In 2011 he represented RBC on the board of directors of MICEX Stock Exchange.
Remsha is married and has three children.
In 2011Remsha's wealth was estimated at 200 million dollars.
Sources: Forbes.ru, personalities, Finance, 14 February 2011


Dossier:
In 2005 after a fire at Finam's Moscow office centre located in Myasnitskaya street the company wrote off about 100 000 shares of Gazprom and some other assets without orders . It was suspected that the fire was just a pretext for the write-off, otherwise the fire must have been surprisingly selective. According to the Finam's representatives, only two orders of hundreds of papers had been lost. However, there were no records about it at the internal securities accounting. As far back as 2006 financial activity of Finam investment company attracted attention of the police, but since Finam serviced major speculators, before the crisis the company was inviolable.
Source: oleganisimov L J, 14 December 2009

In March 2008 the Federal Financial Markets Service accused Finam Management managing company of violation of redemption procedure. Regulators suspended purchase, redemption and exchange of company's shares. Then the company fixed its documents and continued to work normally.
Source: Lenta.ru, 4 March 2009

Despite Remsha's strong statements about company's care of each client, in fact Finam repeatedly made violent changes in regulations on working with individuals. Thus, at the beginning of 2009 minimum commission with quite a high ceiling was suddenly established. During one morning a certain amount of money, from one thousand to 30 thousand rubles, was charged off each client as a commission payment. When interviewed Remsha said that one should assign a separate market niche to small customers, or they would cause only losses.
Sources: Rateyourboss.ru, personalities, Kommersant, 24 October 2011

In March 2009 the Federal Financial Markets Service once again accused Finam company of violations. This time the company made unsecured sale deals, altgough it was prohibited because of the financial crisis. Finam sold securities that was actually not available and made false financial statements. According to the Federal Financial Markets Service, "in rough and sophisticated manner Finam disguised short selling deals as repo agreements when securities were allegedly sold for a short fixed term with a commitment to sell them back at the fixed price." FFMS sent their investigation data to the police.
Finam totally denied any violation. Since the only measure FFMS took was withdrawal of Remsha's license the company got off light. Remsha who was prohibited to hold a position of director-general chaired the board of directors of Finam.
Source: Kommersant, 4 March 2009

In November 2010 Finam once again was fined by the Federal Financial Markets Service. On behalf of their clients the company conducted transactions that the clients were not actually able to arrange as they did not have necessary amounts of money on their accounts. The company operated on huge amounts of money that were absolutely unsecured. At those rates the slightest changes in the market had multiplied effect. When securities rose in price the profit was exorbitant but depreciation led to catastrophic losses. As brokers officially dealt with enormous sums, their fee could reach half of client's virtual account.
Source: Forum RTS.ru, 11 November 2010

In January 2011 Remsha established O2 (Oxygen) nightclub. In July 2011 he bought Bolshoye Gryzlovo airfield and renamed it as Finam. And in September 2011 he proved his wellbeing by joining the board of directors of the Moscow Interbank Currency Exchange.
Sources: Finparty.ru, 27 October 2011