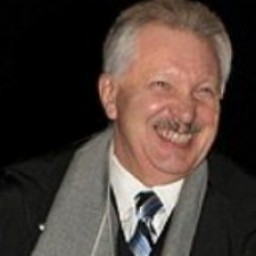 Biography
Vladimir Torlopov was born in Syktyvkar. In 1971 he graduated from Komi State Pedagogical Institute and received a degree as a physics teacher. In 1971 he worked as a physics teacher in a Syktyvkar high school. From 1972 to 1973 he served in the Soviet Army. After the army he continued to work as a teacher.
Since 1974 he worked as an instructor in the regional council of trade unions, and later became department head and the chairman of regional committee of public sector employees' trade union.
From 1980 to 1981 he was chairman of the Committee on Cinema in Komi Trade Union Council.
From 1981 to 1986 he worked as chairman of the trade union of civil servants of the republic.
In 1988 he graduated from Leningrad Higher Party School.
From 1988 to 1989 he was instructor of party organizational work at Komi Regional Committee of the CPSU.
From 1989 to 1990 he was the organizer-in-charge of party organizational and personnel work on Komi Regional Committee.
In 1990 he was elected people's deputy to the Supreme Council of the Komi Autonomous Republic, Chairman of the Council of Komi Republic Federation of Trade Unions.
In 1992 he headed the republic's Social Insurance Fund.
From 1993 to 1995 he served as first deputy chairman of the Republic of Komi Council of Ministers.
In 1994 he became a member of Beer Lovers Party.
In 1995 he participated in the elections and was elected to the State Council of the Republic of Komi and chaired the State Council.
From 1996 to 2001 he was a member of the Federation Council and headed its Committee on Social Policy.
In 1999 he once again won the elections and was appointed chairman of the State Council of the Republic. He got his doctoral degree in sociological sciences.
In December 2001 he won the election and became the head of the Komi Republic having received 40% of the vote.
In January 2006 he was re-appointed by the president as head of the Komi Republic.
In March 2010 he became a senator in the Federation Council where he represented the interests of the Republic of Komi. He served as vice chairman of the Committee on Northern Affairs and Indigenous Peoples.
Awards
Order of Merit, IV degree (2006).
Medal of Honour (1999).
Order of St. Sergius of Radonezh, II degree (2001).
Winner of Svyatoslav Fyodorov prize in the category "The Federation" (2004).
Commemorative Medal "For the noble thoughts and worthy deeds" (2004).
Honoured Worker of the Republic of Komi
He is married and has two daughters.
Senator Torlopov's earnings for 2010 amounted to 3,484,784 rubles. Vladimir Torlopov owns 1,500 square metres of land for individual housing construction, a 227 square metres house, and a 42.20 square meters garage.
Sources: Wikipedia, All Russia Media Group, 17 May 2011
Dossier
When Torlopov was the speaker of Komi State Council, he approved all the costs claimed by Spiridonov, who was not always a prudent manager of the region he headed and who was prone to high level of spendings. Up to 2001 elections of the republic head Torlopov retained the reputation of a quiet and mediocre official, of a clerk uninvolved in practical realities and doing everything Spiridonov required him to do.
Source: komi.com, 2003
December 2001 elections of Komi Republic head were the most intense and "dirty" in the history of the republic. Vagit Alekperov, the owner of Lukoil, who is vitally interested in reducing tax payments to the budget of the Republic, supported the candidacy of Vladimir Torlopov, who emerged with the nomination out of the blue. Spiridonov was supported by Severnaya Neft, the major rival of Lukoil. Political strategists from the Union of Right Forces also participated in the political games. After the elections Sergei Kiriyenko, a leader of the Union of Right Forces, began calling Torlopov his "political technology son". During the campaign Spiridonov tried to keep Torlopov from using local mass media and forbade the media to publish news about Torlopov's trip to Belgium as member of the Russian delegation. Torlopov and Kirienko's spin doctors attacked Spiridonov in return with massive campaign of double black PR. Major cities were flooded with offensive newsletters, posters, and graffiti about Torlopov. In response using this convenient excuse Torlopov's campaign headquarters hit Spiridonov with criticism and accusations of "playing dirty". Meanwhile, after Torlopov's victory most informative posters such as those saying "www.torlopov.com" remained where they were. Some still were on the facades of houses a few years after, eloquently testifying as to who actually put them up.
Sources: informacia.ru, Vagit Alekperov's dossier; Expert North-West, 26 November 2001; nepsite.com, 26 July 2002; Krasnoye Znamya - Komi, 12 August 2011
When he became head of the Repiblic, Torlopov began to rid off Spiridonov's team. The most notorious situation which in retrospect created a heroic reputation for the previous government was a conflict with Valentin Ivanov, the Minister of Physical Culture, Sport and Tourism. Before the elections Torlopov assured Ivanov saying that "we will work together, I won't touch you". Then he changed his mind and advised Ivanov to leave Spiridonov's team, only after which Torlopov would consider a post for Ivanov on his team. But Ivanov remained loyal even after his boss lost the elections and, according to rumours, kicked Torlopov's people out of the room. The new head of the region got angry and got back at him in 2003. Ivanov faced charges of smuggling and fraud. The prosecution pushed for six months in prison for Ivanov. But the sentence was even more severe. Ivanov served two and a half years imprisonment in a penal colony. In the history of the republic it was the first time that a high-level official was convicted for such a long period of time.
Source: AIF-Komi, 9 July 2003
The first years of Torlopov governing the region showed that he did not have a team or recourses of his own. Neither did he have a comprehensive development strategy for the region. Late 2002—early 2003 witnessed a crash of the governing system that Torlopov had introduced in the region during the first year as head of Komi. Discontent with his policy was voiced in August 2002 when his advisor on industry Vladimir Shakhtin retired. In his public speech Shakhtin spoke directly about Torlopov's reluctance to meet with his advisors to discuss relevant issues. Instead of the advisors, the issues were resolved by Aleksey Zarubin, Tropolov's grey cardinal. On 15 December Zarubin left the administration as he was appointed CEO in Renova CJSC controlled by Vekselberg. In Janury 2003 Yevgeny Leskin resigned from his position as deputy head of the republic and became CEO at a Gazprom subsidiary. A year after Torlopov became head of the region, all deputies appointed by him resigned. These decisions were drawn in secret and came as a chock to the region. A group of young businessmen from Evrokhim joined the administration. Nikolai Levitsky became the new deputy head. Earlier in 1994-1997 he was president of Komibank which eventually went bankrupt. Two his colleagues from Evrokhim, Aleksey Kabin (former first deputy in the company) and Pavel Orda (former deputy in the company), were appointed deputy heads of the region. Their style of governing and brutal approach prompted discontent of regional elite. Opinion polls increasingly showed a drop in confidence level.
Source: Novaya Politika, 5 May 2007
Following the concept of nepotism, Torlopov insisted that Komi Ministry of Heath closely cooperated with companies owned by his son-in-law, Vasiliy Prilipko. Prilipko dealt in supplies of medical equipment and drugs. According to unofficial data, even the purchase of medical vehicles was touched upon by corruption. In 2003 the Komi Republic acquired through Prilipko Rokus therapeutic gamma unit, a sub-product of Russian defense industry of the 1980s, for a cancer in-clinic at a price 4-5 million rubles higher than the market price. Moreover, prior to the purchase Rokus was used by a clinic in Astrakhan, which farsightedly acquired new reliable foreign-made equipment. The level of radiation emitted by Rokus was extremely high.
Source: Negativ, 9 December 2004
On 4 December 2003 Russkoye Radio, the only radio station independent from the regional authorities and broadcasting hot unbiased news, temporarily stopped its activities. The radio put Vladimir Torlopov into a rage by airing State Duma campaign of Yury Spiridonov. The former head of the region enjoyed support of a large part of the republic's residents.
Source: Severinform, 5 December 2003
In 2003 Torlopov, influenced by his "friend" oligarch Aleksey Zarubin, suddenly began getting rid off his long-standing allies. At first Komi head sacked Vasiliy Kuznetsov, the Minister of Property management, a man who helped him win the votes in rural areas. Kuznetsov was transferred to a low-level position in the administration of the Komi Republic head. Before the downsizing Vasiliy Kuznetsov lost elections to the State Council. The next person to go down was another loyal ally, Vladimir Osipov, who worked with Torlopov in the State Council of the Republic and eagerly followed all of his orders. Senator Aleksey Grishin was dismissed with no warning about the forthcoming change of office. Torlopov simply called him and said "it is time you leave", after which he hung up on the senator. But Torlopov forgot to clear through the dismissal of senator Grishin with Sergey Mironov, the speaker of the Federation Council. The speaker was reluctant to dismiss Grishin. Another man on Torlopov's team, namely his deputy on social issues, Vera Skorobogatova, was deprived of the possibility to take post of the Health Minister. Such political riddance of Torlopov's ex-allies was due to the upcoming dismissal in 2005. Zarubin used Torlopov to keep all the rivals away and to secure the post of head of the region for himself. The vacant positions were quickly filled with extremely young "Moscow boys" controlled totally by Zarubin.
Source: Negativ, 26 November 2004
Apart from Vekselberg's team, Torlopov was under direct pressure from other industrial groups. Already in May 2002 Aleksey Mordashov, the head of Severstal, offered Torlopov "a long-term strategic partnership to bring Vorkutstal LLC out of a crisis". In December 2002 an auction to sell a controlling stake in Intaugol failed as no buyers wished to acquire a 26 million ruble stake. On 26 June 2003 after the sale of a 38.5 per cent government-owned stake in Vorkutaugol, the company became an asset of Severstal. At the same time it turned out that SUEK Baikal-Ugol company that earlier announced that it planned to do serious long-lasting business in the region, chose to pull out of the Komi Republic and that its offices both in Vorkuta and in Inta had been already closed. Since the beginning of July SUEK cut off all agreement relations with Intaugol so that the company had to restore all its markets after just a short-term cooperation with SUEK. Furthermore, SUEK caused damages to Pechora coal field worth at least 350 million rubles. Inta which depends solely on coal mining was left with no income source.
Source: informacia.ru, Vladimir Torlopov dossier
By the end of 2006 Torlopov's team almost fully controlled the region. They established rules for the forthcoming State Council elections on 11 that were convenient for the current authorities first of all. The threshold was equal to 7 percent and election deposit was high. They also banned constituencies from increasing in number.
Source: democracy.ru, 6 February 2007
Before leaving Komi politics Torlopov noticed that federal authorities began running out of patience which undermined his self-position. On 28 August 2009 during a meeting dedicated to the new academic year and schools being ready to it Vladimir Putin publicly scolded Vladimir Torlopov. He pointed out that educational institutions were not ready to begin the school year. Torlopov hid behind the back of the Republic's Ministry of Education which, as he claimed, had misinformed him about the actual situation. His unscrupulousness and apple-polishing overwhelmed other governors. On 10 September Torlopov came with a visit to the most northern villages of the region, Novy Bor, where he met with the locals. Newspaper articles published a citation; when answering one of the villagers that asked him about relocation to the mainland Torlopov was reckless enough to say "Do no put pressure on me. It is no use. It was a lean year but I see you people here are making a decent living".
Source: Zyryanskaya Zhizn. 2 September 2009 and 13 September 2009
On 12 December 2011 a number of activists including Igor Sazhin, Memorial human rights organization board of trustees chairman; Lyudmila Zaviyalova, human rights commissioner in the Republic of Komi; and Vladimir Pystin, an activist and a journalist, met with Torlopov and decided to use him as a mediator who would help them talk to the Republic's head, Vyacheslav Gaizer. The human rights activists demanded a report concerning outright actions by the police dispersing a protest rally against vote-rigging that took place on Teatralnaya square in Syktyvkar. Torlopov, as usual, refused to provide such a report although he promised to "speak to Gaizer".
Source: 7х7, 12 December 2011