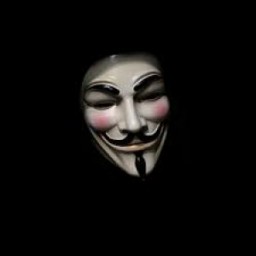 Company: Complex investments
Rental income: $ 320 million
The main objects are: "Gorbushkin yard" (35,000 square meters), the shopping center "Filion" (58 000 square m), BC East Gate (110 000 square m)
Usable area (sq. M): 120 000
Office space (sq. M): 1.22 million
Other business: in late 2013, Alexey Hotin acquired 30% of registered in the Isle of Man oil company Exillon Energy (capitalization of £ 170 million has been producing in the Khanty-Mansiysk Autonomous District and Komi Republic).
The deal: in summer, owned oil company "Dulisma", owned by Hotin, shortly before achieved the extension of benefits to export duty, for 1.8 billion acquired from "Alrosa" company "Irelyakhneft". Previously, "Rosneft" claimed on this company.
Digital: Revenues from oil assets of Hotin exceed revenue from rental of real estate more than double.
Forbes, 29.01.2015
Biography:
Family of the Hotin, according to entrepreneurs, familiar with them, is an indoor lifestyle, information about them is scarce: older Yury - is 60, the youngest - is about 35 years, supposedly they are both - graduates of military schools. Hotin declined the comments for this article.
In Belarus, Yuri led the company "Belkosmetiks", engaged in the production of cosmetics and household products. In the mid-1990s, father and son came to Moscow, rented a room at the territory if the Meat Processing Plant named after Mikoyan and started a commonplace - opened a shop of household chemical goods. In 1998, after the bankruptcy of the company "Mikoms" businessmen bought for peanuts one of the buildings and began to give premises for rent. What methods have helped Hotin to become to real estate development group from small businessmen, taking fourth place in the Forbes ranking in less than 14 years?
[«Diary", Belarus, 12.07.2011, "Twenty years took on that: Belarusian perfumery and cosmetics": The founders of this company, which has its origins in 1992 as a wholesale supplier of imported perfumes and cosmetics in Belarus, is Yuri Hotin. In 1995, the production of cosmetic products under their own brands was organized in Fanipol.
ABOS, 14.02.2012
There is also a raiding in the biography of Hotin, but it all began, in general, quite innocently. A native of Belarus Yuri Hotin led the company "Belkosmetiks", engaged in the production of cosmetics and household products. In the mid-1990s, father and son came to Moscow, rented a room at the territory if the Meat Processing Plant named after Mikoyan and started a commonplace - opened a shop of household chemical goods.
Once the capital company "Mikoms" (which in Moscow worked Hotin) went bankrupt, businessmen bought one of the buildings for a song and began to give premises for rent. After this, Hotin entrenched in the capital, and, they say, that could enter the environment of Elena Baturina (wife of ex-mayor Luzhkov). Soon they started active raider attacks.
www.kompromatural.ru, 12.08.2015
Dossier:
Hotin unfolded fully in the mid-2000s. According to market participants, they received about 1 million square meters in 2004-2006 of Moscow real estate, mostly it were former factories and research institutes. Some areas Hotin bought from companies with a controversial reputation - group "Nerl" and "Rosbilding".
Most of the objects formally have the status of production, needed repair and reconstruction. According to Vladimir Bogomja, Hotin operated under the standard scheme: reconstructed or demolished old buildings, build new in their place and then resold several times to their own companies, and as a result the building owner turned out to be a bona fide purchaser. Further documents were processed in Rostehinventarizatsiya and Companies House. "As a result, the city does not even know that on the place of 10 000 sq. m factory area appeared a 20 000 square meters of office, "- said Bogomja.
Forbes, 10.02.2012
Becoming the owner of more than 2 million square meters of real estate in Moscow, Hotin has not abandoned their cosmetics business. Production was moved to Moscow; Michael Labanok heads the company "Shanti beauty", a husband of Yuri Khotin daughter Margarita.
Margarita Labanok herself is now a CEO of created in 2007 the National Agency for Clinical Pharmacology and Pharmacy (NACPP). It is situated in one of the buildings on the Ugreshskaya Street, in the "Technopark synthesis". An Assistant General Director of NACPP Nikolai Dubovitsky said that any information about the general director is personal and protected by law. Dubovitsky claims that he is not familiar with Hotin. The Belarusian representative office of Cosmetics Company confirmed that Margarita bore the name of Hotin before marriage. But also declined to comment further.
Rospres, 22.04.2013
After that the Moscow soap factory (MMZ) was absorbed. In 2001, 65% of the shares of MMZ were owned by the businessman Mikhail Zavertyaev and his partners, while 20% was in the government of Moscow. Hotin are among the shareholders of the plant even before Zavertyaev became the majority owner.
Then Hotin seized Zavertyaev his asset, assuring that they act on behalf of Elena Baturina. In the pressure on Zavertyaev participated then Vice Mayor Valery Shantsev. As usual, the Raiders put pressure on their victim by the security forces.
Then it is time for the group of companies "Igelsnab" and OJSC "NTC" Commonwealth of the Interior Ministry of RF." Note that the owner of "NTC" Commonwealth of Ministry of Internal Affairs of the Russian Federation" (Ministry of Internal Affairs veteran Dmitry Mikhailovsky) held in custody for two years, trying to challenge the actions of "the invaders."
Some media believe that Hotin may have a high-ranking patron in the person of one of the leaders of the party "Fair Russia" Sergei Mironov, who previously held the post of Chairman of the Federation Council. But such a "roof" causes no influence on the Central Bank.
www.kompromatural.ru, 12.08.2015
Family of Hotin is on good terms with the former Minister of Internal Affairs of Belarus Vladimir Naumov, who introduced them to the former head of the Russian Ministry of Internal Affairs and ex-speaker of the State Duma Boris Gryzlov, which now provides them with his support, wrote "Kommersant" and Forbes.
Gryzlov is lobbying interests of Hotin in the government, either at his request the former head of the FSS, Nikolai Patrushev, confirms a senior official. For example, Gryzlov personally sought the extension of tax benefits for NC "Dulisma", assured a prominent businessman, which is also interested in the benefits. The relevant departments are not commenting.
Yuri Hotin never hid the fact that Gryzlov solve questions for them, and generally always behaved like a man who, is afraid of nothing and very sure of himself, says a former senior official, involved in the business right now. "But I do not feel that this is a one man show; there is a certain sense of security officials' support at various levels," - adds the source of "Vedomosti".
In Hotin companies felt an army discipline and habit of secrecy, agree their counteragents. Mostly, former members of agencies work on the businessmen, their offices are as bunkers, units are closed on themselves, people do not know what their neighbor is doing, and in general everything is captive - up to the ISPs in the shopping center, says one of the partners Hotin.
Vedomosti, 05.29.2016