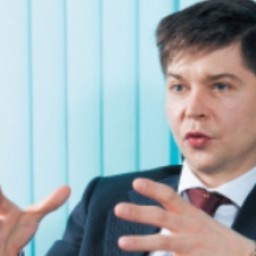 Biography:
Bogachev was born on October 7, 1970 in Moscow. He graduated from Moscow State University of Design and Technology and has a Ph.D. in economics.
In 1994 he first engaged in business, namely in customs services and financial transactions.
In 1999 he bought 25% stake in Tander, a chain of shops Magnit, from partners of Sergey Galitsky.
Since 2002 he has been president of Sistema bank
In 2005 he started the construction of a flower of the complex based on Selhozprominvest and Yug-Agro, united under the brand name Yug-Agro.
In 2007 he started to implement development projects on Nikitskaya Street in Moscow.
In 2010 his company Yug-Agro added six acres of greenhouses in Krasnodar region, the total area of ​​greenhouses for cultivating roses growing to 16 hectares.
He ranks 178th in Forbes list of the richest men in Russia, his fortune reaching $ 500 million.
Bogachev is married and has a son and a daughter.
Source: Russian Forbes
Dossier:
In 2005 Bogachev began a greenhouse construction project for floriculture in Krasnodar region. At first he had a 4-hectare production area and then added another 6 hectares. Another 6 hectares were under construction for a long time. Thermal power plant for the flowers began operating only in 2009. Bogachev blamed it on the company that supplied the equipment and performed commissioning. In addition, Sberbank, the main source of loans for the project, temporarily stopped providing loans. As a result, Bogachev sold part of his stake in Magnit to finish the project.
Source: Banki.ru, March 15, 2009
In early 200, Bogachev bought two companies, VIS-Invest CJSC and L.O.F. CJSC, which received investment contracts for the renovation of two buildings on Nikitskaya Str. He was going use the buildings for the needs of Sistema bank, but since the construction of offices in Moscow was banned, the plans were changed. It was decided to build a complex with a total area of ​​21 thousand square meters, part of which would go for housing (30 apartments and 20 suites) and the rest of it for retail space and underground parking for 170 cars.
Bogachev estimated investment in the project, including the purchase of investment contracts and costs to relocate residents, at 130-150 million dollars.
Source: Kommersant, February 26, 2008
In 2009 the Federal Antimonopoly Service initiated a case against Sistema Ltd, Tander CJSC, Sistema-factor Ltd. and UniCreditBank CJSC. The case was initiated at the request of Metallinvestbank that claimed that Tander (Magnit chain) prohibited its suppliers to use factoring at Metallinvestbank.
Metallinvestbank presented evidence which showed the possible presence of agreements of Tander, Sistema, Sistema-factor and UniCreditBank designed to ensure that factoring services to suppliers of the chain could be provided only by the organizations mentioned.
The Antimonopoly Service spotted violation of Part 1 of Article 11 of the Federal Law On Protection of Competition by those companies, and Tander also violated Part 3 of Article 11 of the Federal Law On Protection of Competition.
Source: Klerk.Ru, June 24, 2009
In summer 2011 a bidding was to be held for the purchase of 17 Mir stores that dealt in household appliances and was on the verge of bankruptcy. But the bidding did not take place as the main contender for the assets, Aleksey Bogachev, the owner of Magnit and the only mortgage lender of the firm, did not participate in them because of the high initial cost of the lot.
The main creditors of the chain were largest banks including Sberbank, VTB, Uralsib, Rosbank, MDM-bank, and Russky Standart. But since December 2010 Sirius Ltd., a 51% stake in which is owned by Aleksey Bogachev, was signing assignment of claims agreements with the banks. By early June Aleksey Bogachev gained control of all companies of the chain that was on the verge of bankruptcy. In particular, Sirius bought claim assignments of Mir parent company worth 4.3 billion rubles, including collateral of 17 shops of the chain. The court approved the initial sale price of the property, which amounted to 2.872 billion rubles, according to assessment of the market.
Previously Aleksey Bogachev explained that his aim was "to get ownership of the real estate of the chain and to sell it to the retailers." Formally, to do that the creditor had to buy the building from himself at an auction.
Source: Kommersant, August 16, 2011