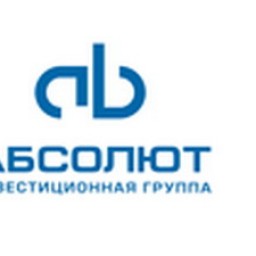 Bio:
Andrey Kosolapov was born on 29 January 1973 in Orsk. In 1995 he graduated from Moscow State University with a degree in applied mathematics. Since 1996 he has worked for Absolute Group. Kosolapov went through all stages of his career, from being head of foreign exchange control department of Absolute Bank to being director-general of Absolute.
Source: Vedomosti

Dossier
Absolute group purchased Gelendzhik agro-industrial complex that owns about 1800 hectares of land in the environs of Gelendzhik city. According to Vedomosti newspaper, co-owner of Absolute group Andrey Kosolapov confirmed negotiations, but declined further comments.
Gelendzhik agro-industrial complex founded in 1869 is the oldest company which produces table and vintage dessert wines like Sauvignon, Alexandrite, Black Eyes, Amber Muscat. The company owns about 1000 hectares of vineyards and maintains closed production cycle.
Some market players believe that investors should build hotels and houses, as well as develop shopping and entertainment centres in Gelelndzhik.
Absolute is an investment group owned by Alexander Svetakov, Andrey Truskov, and Andrey Kosolapov. Investment portfolio of the group contains 6 million square metres of housing and 2.5 million square metres of premises. Its turnover approaches $2 billion.
Source: Vedomosti, 18 December 2007
In 2008 high life entertainments started with a concert of Shakira and Pussycat Dolls at Paradise club. Girls' fee was about two million dollars. Light and sound costs were over $ 100 000. It was the way Andrei Kosolapov celebrated his 35th birthday. He threw a bachelor party. Interestingly, couple of month ago, while celebrating sale of their bank, Kosolapov and his business partner Alexander Svetakov invited Anastasia and Iglesias to a party.
This time Kosolapov called oligarch-light, was dressed like an American and was wearing sneakers. About two hundred models were brought to the bachelor party. Tennis player Andrei Chesnokov and famous singer Grigoryev-Apollonov were invited. Showman Mikhail Schatz was a party host.
Source: Izvestiya 2 April 2008

During Euro 2008 Russian promoters established an Austrian affiliate of Paradise Moscow club. Governor of Chukotka Roman Abramovich attended an opening party. He dropped by to Paradise after Russia had lost to Spain in the semi-final. The party was quite sad. Co-owner of Paradise club Andreas Lobzhanidze put on a white cowboy hat and sang "We should not meet anymore ... I have nothing more to say!'' Owners of Modis hypermarket chain Sergey Lomakin and Artyom Khachatryan and shareholder of Absolute construction company Andrei Kosolapov stood by the stage and sang along with Lobzhanidze.
Source: Kommersant, 23 June 2008

According to Finance magazine, in 2010 Kosolapov was ranked 464 in the list of Russia's richest businessmen. His wealth was estimated at 5.2 billion rubles.
Source: Finance, 14 February 2011