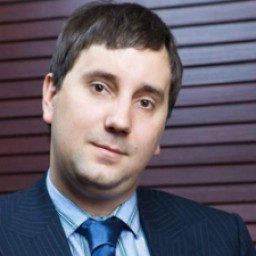 Bio:
Andrei Romanenko was born on 26 August 1979 in Budapest.
In 1998 he joined the board of directors of Master Group.
In 2000 he graduated from the International Independent Ecological and Political University with a degree in management
In 2003 he became co-owner and president of the United System of Instant Payments.
In 2005 he founded Card Master and Payment Point companies that produced and installed payment terminals.
In 2008 he became director-general of OE Investments.
Romanenko is married and has two daughters.
In 2011 his wealth was estimated at 680 million dollars.
Awards.
Diploma of Manager of the Year (2007).
Letter of commendation from the Interior Minister for assistance to the bodies of internal affairs in conducting special operations (2008)
Source: Finance, 15 February 2011

Dossier:
In 2008 the RF Interior Ministry awarded Romanenko and security director of his company for participation in operations against a criminal gang that stole money from accounts of different banks and electronic payment systems. Security Service of USIP was awarded Medal of the RF Interior Ministry For military cooperation. Romanenko received a letter of commendation from the Interior Minister.
Source: Moneynews.ru, 4 February 2008

In March 2009 State Duma enacted the law on individuals' payments and activity of payment agents that came into effect on 1 January 2010. The law enlarged range of services provided by payment terminals. Not only utilities and mobile services can now be paid through payment machines, but also loans, fines, initiation fees and taxes. Besides, operators of payment systems must get registered at Rosfinmonitoring state agency. The control of the activities of the operators will be strict. The maximum sum that can be paid without identification is reduced from 30 thousand to 15 thousand rubles. Owners of payment systems must upgrade each terminal with special check-out equipment which will cost them a lot.
Romanenko was the first to comment on the new law. He called it profitable one as bank payments would at least double company's profit.
Meanwhile, small market participants could not afford check-out equipment, so the law was actually advantageous only to large companies like Romanenko's USIP.
Source: rbcdaily.ru, 23 March 2009

Business conditions for instant payment operators got worse after the new law which reduced profitability of payment terminals. At the same time due to the crisis tenants of retail space raised placement rent for payment machines. But the most important fact is that residents of large cities prefer to pay services through bank cards.
In October 2010 Romanenko sought to improve his position and bought 1st Processing bank. However, he was not going to compete with large lenders in serving individuals. He needed the bank for reducing maintenance costs of check-out equipment. For the same reason he bought Pay Kiosk company which let him to cut his check-out expenses from 40 to 17 thousand rubles a month. Maintenance of payment terminals was not the main problem, but Romanenko's business got over as cash payment was still popular despite Romanenko's worst apprehensions.
Source: Vedomosti 7 October 2010

In January 2011 Qiwi Group, formerly named as OE Investments, sold 14.9% of shares to Mitsui & Co Japanese holding company which thus became a blocking shareholder. Romanenko and co-owners of the company planned to spend the money they got from the deal on expansion their business to the U.S., Brazil and several European countries. The deal made known that Romanenko's father was Qiwi's shareholder, too.
Source: Snews.ru, 18 January 2011

In February 2011 an attempt was made to embed in Qiwi payment system remotely managed Trojan.PWS.OSMP that stole information and used client computer of a victim. It was kind of recognition of Romanenko's business success.
Rumours about the virus could undermine Qiwi's reputation and cause panic among the customers. Therefore Romanenko took emergency measures: in March 2011 press service of the company announced that the system was not under threat. Doctor Web, antivirus software developer, claimed the contrary. Because of the reputation war it still remained unknown whether the threat to customers' accounts had been real.
Source: Kiosks.ru, 17 March 2011