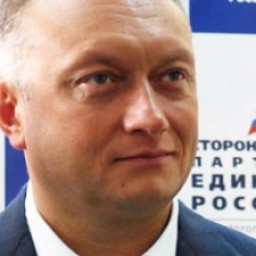 Bio:
Dmitry Saveliev was born on 3 August 1968 in Gorky city now renamed as Nizhny Novgorod.
He was a worker at Engine of revolution factory in Nizhny Novgorod.
In 1986-1988 he served in the army in Afghanistan.
In 1991-1994 he managed Sava trading house.
In1994-1995 he was the director-general of Lukoil-Ufa
In 1995-1997 he was the director-general of Lukoil Nizhny Novgorod.
In 1996-1997 he was the vice-president and later the president of Norse-oil company.
In 1997 he graduated from the Academy of National Economy under the RF Government with a degree in economics and management.
In 1997 he chaired the board of directors of Neftekhim.
In 1998 he was elected to the Legislative Assembly of the Nizhny Novgorod region.
In 1998 he became the president of Transneft.
In 1998-1999 he was a board member of the Ministry of Energy.
In 1999 he was a board member of the Union of Oil and Gas Producers of Russia.
In 1999 he was re-elected president of Transneft.
In 1999- 2003 he was a deputy of the State Duma of the fourth convocation from Sergach single-mandate constituency in the Nizhny Novgorod region. He was a member of the Union of Right Forces faction and the deputy chairman of State Duma Committee on energy, transport and communications.
In 2000 he joined Business Russia interfactional association.
In 2000 Saveliev graduated from the department of law at Gorky State University.
In 2001 he joined Volga-Ural interfactional parliamentary group.
In 2001 in governor's race he was fourth out of eleven, having collected 12.58% of votes.
In 2003- 2007 he was elected to the State Duma of the fourth convocation from Novomoskovsk constituency of the Tula region. He joined United Russia faction and became a member of State Duma Committee on energy, transport and communications.
On 2 December 2007 he was elected to the State Duma as a candidate from United Russia. Saveliev was a member of United Russia faction and a member of State Duma Committee on budget and taxation.
Saveliev is married and has three children.
In 2010 Saveliev as a deputy earned 1.96 million rubles. His wife's income was 43.43 million rubles.
Awards
Medal 70 years of Soviet Armed Forces.
Medal To a soldier-internationalist from the grateful people of Afghanistan (Afghanistan).
Two medals For Courage .
Source: Lobbying.ru, personalities.


Dossier:
In May 1999, after resignation of the government headed by Yevgeny Primakov, co-owner of Sibneft Roman Abramovich was said to seek Saveliev's resignation as president of Transneft. However, on 25 June 1999 Saveliev was re-elected president of Transneft corporation. On 13 September 1999 at shareholders' extraordinary meeting Minister of Energy Viktor Kalyuzhny on behalf of the first vice-premier Nikolai Aksenenko proposed early termination of Saveliev's presidential authority. Since the government owned 100% of voting shares Kalyuzhny's vote was enough for Saveliev's resignation and for appointment of Lukoil's vice-president Simon Weinstock as president.
Saveliev said that the meeting could be held only by board decision, but not by the decision of Aksenenko. Moreover, according to company's articles, the meeting could be held not earlier than 45 days after the decision on holding it.
In September 1999 the Russian government called Saveliev's resignation not definitive. Vladimir Putin said he ''had doubts'' about the way company's management had been changed as the law did not specify that changes in personnel "could be made this way." Press-service of Transneft reported that " police and SWAT units were ready to seize the office of Transneft.''
On 16 September Weinstock accompanied by policemen came into the office building while Saveliev was waiting for an appointment with prime-minister Vladimir Putin. Saveliev said that he had already applied to the Prosecutor General of Russia for checking legality of his dismissal.
On 17 September head of RAO Unified Energy System Anatoly Chubais said that Saveliev had been dimissed wrongly. Dmitry Saveliev's supporters comprised 80% of Transneft's management. They refused to work with new director-general Simon Weinstock. In response, the Ministry of Energy issued a statement saying that "by defying the decision of the government Saveliev poses a threat to safe functioning of strategic facilities, namely, main oil pipelines, so in accordance with applicable law he may be prosecuted by court.
In October 1999 the court of Vyborg declared Saveliev's dismissal illegal.
Source: informacia.ru, personalities


In May 2001 Nizhny Novgorod police detained people who forged Nizhny Novgorod residents' signatures on letters of support that entitled a candidate to take part in the governor's race. Those were letters in Saveliev's support. Saveliev said that he would apply to the prosecutor with a request to investigate the case. According to Saveliev, an incident was "an attempt to spark a backlash committed by people involved in both criminal and bureaucratic management system prevailing in the region."
Source: Kommersant, 11 July 2001

In July 2001 Saveliev's campaign staff was attacked. About 30 unknown people tried to occupy and destroy the office, but employees managed to close the door in front of them. Being unable to get inside, attackers used syringes to spray ink through open windows. One employee was injured during building assault, another one got ink in his face. Most of the attackers were young men aged 18-23 years. Staff defenders told that many of the boys were intoxicated. Some of them were wearing stickers on their sleeves saying "Death to Saveliev!".
Source: NTV.ru, 12 July 2001

In October 2011 while preparing for parliamentary elections, Saveliev made some fine gestures. In early summer he headed Children's City project of United Russia carried out in the Tula region. As a part of the project, a lot of summer playgrounds were built in the region. On 19 October he said that it was necessary to double average salary in Russia. Saveliev activity proves not so much his care of Russian citizens as his intention to be elected to the State Duma at least one more time. And he is likely to be a candidate from the Tula region again.
Sources: Tulapressa.ru, 7 July 2011; Tulatype.ru 19 October 2011