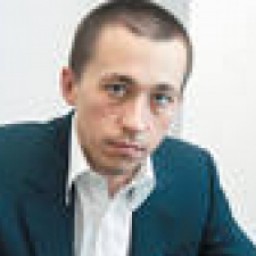 Biography
Maksim Vorobiev was born on 9 August 1976 in Krasnoyarsk region.
In 1998 he graduated from the MGIMO Faculty of International Economic Relations. In 2006 he graduated from Global Executive MBA at IESE Spanish business school.
He has been working for Russian Fish Company since its establishment. He began as a sales manager and worked his way up to being the CEO of Russian Sea Group.
He has a Federal Commission for the Securities Market certificate and has been a professional player in the securities market since 2002.
Source: Kommersant
Dossier
According to the Uniform State Register of legal entities, 75% of shares in Glavstroi St Petersburg belonged to Glavstroi-invest LLC, and the remaining 25% to a Cyprus offshore, Claire's Partners and Development. According to two sources close to Glavstroi, the beneficiaries of the offshore are Mikhail Kenin and his business partner Maksim Vorobiev, the controlling shareholder and chairman of fish processing companies Russian Sea and the brother of United Russia Central Executive Committee head Andrei Vorobiev. "Mikhail and I do own a quarter of Glavstroi St Petersburg ", confirmed Maksim Vorobiev yesterday.
Source: Kommersant, 27 February 2009
As a deputy, Andrei Vorobiev is denied the right to engage in business. But his brother, Maksim Vorobiev, owns Glavstroi St Petersburg. The company won the tender for the construction of a block of houses between Shkapin Street and Rosenstein Street. The company also decided to use land outside the allotted area. The plot belonged to Orion-2, a small car repair shop and a cafe for the drivers. The owners of Orion-2 had worked in this small firm for two decades and were law-abiding citizen who paid taxes. They did not want to leave the land so that to make room for business projects of a United Russia party member, Vorobiev. After their refusal to leave, they were attacked by bandits wearing tracksuits. The group that drive up in jeeps was led by a muscular man who, according to the police records, used to be member of Kazan criminal group. The bandits faced resistance from the company owners and employees and pulled back, but they decided to undertake another attempt to force Orion-2 from the land. It was only thanks to the 2008 crisis that a new attack did not take place, since the crisis uprooted the projects of Glavstroi.
Source: save-spb.ru, 20 March 2011
Maksim Vorobiev and Olga Slutsker are linked through business. She has long been a shareholder in Glavstroi St Petersburg, acquiring her stake through the transfer of shares in the corporation founder, a Cyprus offshore Claire's Patterns and Development. Billionaire Suleiman Kerimov tried to buy from Oleg Deripaska the primary package in the somewhat recovered from the crisis Glavstroi St Petersburg. It is noteworthy that the businessman also addressed Slutsker, as a close friend and a dacha neighbor, for the same matter.
Some of the company's projects, such as a scandalous project of Apraksin Dvor restructuring, has been suspended. In particular, Apraksin Dvor project is pending due to stories concerning shop arsons and embezzlement of the funds allocated for the reconstruction of public utilities. But in general the asset seems undervalued, so at the moments Vorobiev and Slutsker are seeking to continue the construction as soon as possible. In 2011, Olga Slutsker, advised by Maksim Vorobiev's brother, United Russia Central Executive Committee head Andrei Vorobiev, became member of the party. At the intra-party primaries she received the required number of votes to become a State Duma member where she headed the sports programme of the ruling party.
In recent years, a matchmaker for high profile people is in close cooperation with the son of Federation Council vice-speaker and the chairman of United Russia Central Executive Committee Andrei Vorobiev. State Duma insiders have long known that with the help of Olga Slutsker the official offers show business stars as a good match for top officials, including those close to the prime minister and the president. As a result, Vorobiev easily gets promotions and nobody in the Kremlin or the White House is wondering why a humble public servant has actually become a tycoon with billions in assets, on paper owned by his brother Maksim. Moreover, World Class has received a contract to train P.E. teachers to teach fitness and aerobics, and Glavstroi St Petersburg, owned by Slutsker, Maksim Vorobiev, and Oleg Deripaska, literally turns St Petersburg upside down. The company and its affiliates are building 462 car parks, are renovating 22 housing estates, are constructing Alla Pugacheva Theatre, and are rebuilding Apraksin Dvor.
Source: Ruspres, 9 September 2011
One of the first decisions made by Poltavchenko as the governor of St Petersburg was to stop financing an ambitious project of construction Orlovsky Tunnel under the Neva River. Then he stopped the project of mass demolition of garages that the 462 car parks were to replace. He openly spoke about the grounds for such decisions. Orlovsky Tunnel seemed too expensive for Poltavchenko, and the allocation of land for car parks was a matter of concern for the Federal Antimonopoly Service, which claimed that the competitive bid had been held with violations. In addition, the demolition of the garages led to mass protests of their respective owners. Vladimir Putin expressed his support to the discontented people. As for the renovation, it was St Petersburg-Renovation that was in charge of the project. But the company was engaged rather in the creation of new sites than in reconstruction of historic buildings. This is clearly contrary to initial plans of investors, who kept silent, because the public debate could only hurt because of scandalous information concerning those who were in charge of planning. Orlovsky Tunnel construction was entrusted to Nevskaya Concession Company owned by Vitaly Yuzhilin, a former associate of the Communist Party leader Gennady Zyuganov and now an MP from United Russia party. This man has been in the centre of criminal scandals for almost a decade. Companies engaged in garage demolition and Apraksin Dvor projects are no better. Both of them are affiliated with Glavstroi St Petersburg, owned by Oleg Deripaska, an honourary member of the Yeltsin clan; Maksim Vorobiev, the brother of United Russia Central Executive Committee head Andrei Vorobiev; and Olga Slutsker, a United Russia candidate to the State Duma. The renovation projects are led by Artur Margaryan, former director of Deripaska's construction firm Basic Element and the CEO of Deripaska's Glavstroi Corporation. At the same time, just like Yuzhilin, Vorobiev has been involved in numerous scandals including those concerning tasteless skyscraper named after Alla Pugacheva which enraged townspeople and disruption in slums reconstruction project. After the bandit raids that rid the company of all the rivals, the block between Shkapin Street and Rosenstein Street is just open spaces and ruins.
Source: Kommersant, 20 October 2011