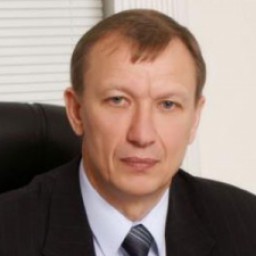 Biography:
Nikolay Denin (15 May 1958, Domashovo village, Bryansk Region) was born into a peasant family. After school Denin went to a technical college. In 1977 he graduated from Novozybkovsk Distant Training Institute, in 1986 - from the All-Soviet Institute of Agriculture, in 2003 - from Russian Academy of Public Administration under the President of Russian Federation.
1977-1980 metalworker, combine operator, motor mechanic and director of repair shop at Domashovsky state farm
1980 head of Domashovo town council (chairman of Domashovo rural council of the Bryansk district)
1981 director of Domashovsky state farm
1992-1993 director of Snezhka poultry farm
July 1993 director general of Snezhka JSC
On 8 December 1993 he was elected member of the Bryansk legislative council (3rd convocation), representing constituency no.23. He was nominated by a group of voters and supported by the Communist Party of Russia.
On 19 December 1999 he stood for Russian parliament (3rd convocation). He was a singe-member district candidate for Bryansk constituency no.64. He lost to Viktor Shandybin, controversial Communist politician.
In spring 2000 during presidential elections, he was a member of the staff of Vladimir Putin.
March 2001 chairman of Bryansk regional board of Unity party
On 7 December 2003 he won 31.95% of votes and became a member of the parliament. Denin joined United Russia faction and worked on the committee for agricultural issues.
January-December 2004 member of the Parliamentary Assembly of the Union of Russia and Belorussia
On 28 December 2004 after being elected to the governor of the Bryansk Region he resigned as a member of the State Duma.
On 18 October 2007 Demin's nomination for the next 5 year term in the governor office of the Bryansk Duma, made by Vladimir Putin, was approved by the Bryansk legislative council. According to the Constitution of Russia, he became the governor.
Awards:
Order of the Badge of Honour (1986), Order of Honour (1997), Public Recognition Golden Badge (1999) and Peter the Great National Prize
Denin has PhD in economics and agriculture, he is an honorary doctor of the State University of Management. He has the title of an honoured agricultural worker.
He supported Bryansk bishop Theophylakt (Moiseev) in his campaign to ban so-called Russian Autonomus Orthodox Church, headed by metropolitan Valentin Rusantsev. In the Bryansk region this church is represented by priest Mikhail Dudarev.
Denin is married. His wife Nadezhda Ivanovna is a member of Snezhsk village administration. His son Aleksandr is a student of Bryansk State Teacher Training Univesity. His daughter Tatyana is a police investigator (ROVD for Bryansk).
According to the tax return, he earned 2.17m roubles ($76,000) in 2010. He owns a land plot of 983 square metres and a vegetable garden of 3,500 square metres. He owns a country house of 347.6 square metres and automobile Toyota Land Cruiser 100. His wife earned 48,000 roubles ($1,700) in 2010. She owns a land plot of 7,100 square metres and a country house of 225,2 square metres.
Source: Russian Wikipedia
Dossier:
In December 2004 Denin was elected the governor of the Bryansk region. Shortly before the polls, the Supreme Court ruled out incumbent governor Yury Lodkin from the ballot - he was the favorite of the election - on grounds of abuse of power. Denin was publically supported by speaker of the State Duma Boris Gryzlov. In the first round Denin won 44.7% of votes, in the second - 77.83%.
Source: Novaya Politika, 20 December 2004
On 17 January 2005 Denin's car hit an old lady from a nearby village on Bryansk-Moscow highway near Obninsk. According to the road police, the accident happened after the woman violated the rule of the road: she jumped out to the road unexpectedly. In March 2005 Denin was found non-guilty of the accident.
Source: Gazeta.Ru, 18 January 2005.
In March 2005, Vladimir Lukin, Russian human rights commissioner, presented president with annual human rights report. As an example of violations of human rights in regions, he mentioned the situation in the Bryansk Region. He said: "The governor invites representatives of the media to meet him and says that they have voted for a wrong candidate and it is time to step down and give way to a loyal team. This is the way it happens in Bryansk Region".
Source: RIA Novosti, 2 March 2005
In 2009 the police arrested deputy governor Nikolay Simonenko, who was the governor's faithful ally. According to the investigators from the GU of the MVD for the Central Federal District, the official helped Snezhka JSC to buy 140m ($5m) worth state property for just 9m ($0.3m). The founders of the company were Denin's daughter and his wife's sister.
Denin was interrogated as a witness. He said that he had not given any illegal orders to his subordinates and had not done anything wrong.
In November 2010 the investigation was completed, the indictment brought in. However deputy Prosecutor General Vladimir Malinovsky did not give an official approval for the indictment, and ordered to re-investigate the case. In December Simonenko gave a written cognizance not to flee and was released.
Source: Rosbalt, 04 February 2011
In 2010, in accordance with the law about privatization of land, Denin received a land plot of 1,500 hectares of former Domashovsky state farm in the Bryansk Region ("because he worked as a head of the farm for 11 years"). Another 1,500 hectares were conferred on Denin's wife, "because she was a social worker for the former state farm". Yet another 2,400 hectares the governor received as a former manager of Snezhka poultry farm (this land plot is situated in Molotino village).
He ought not have received the plot of such enormous square, thinks Yury Petrukhin, a member of the Bryansk legislative council from Just Russia party. The average size of the farm in the region is 2,000-2,500 hectares. So the average share each person can get varies between 3.5-5.2 hectares (depending on the size of the farm). It should not have been thousands of hectares.
Denin is reported to have received huge territories almost for free. Besides vegetable garden and a land plot adjust to his country house, he now can be proud of 90m ($3.2m) roubles worth country estate.
Source: Marker, 21 March 2011